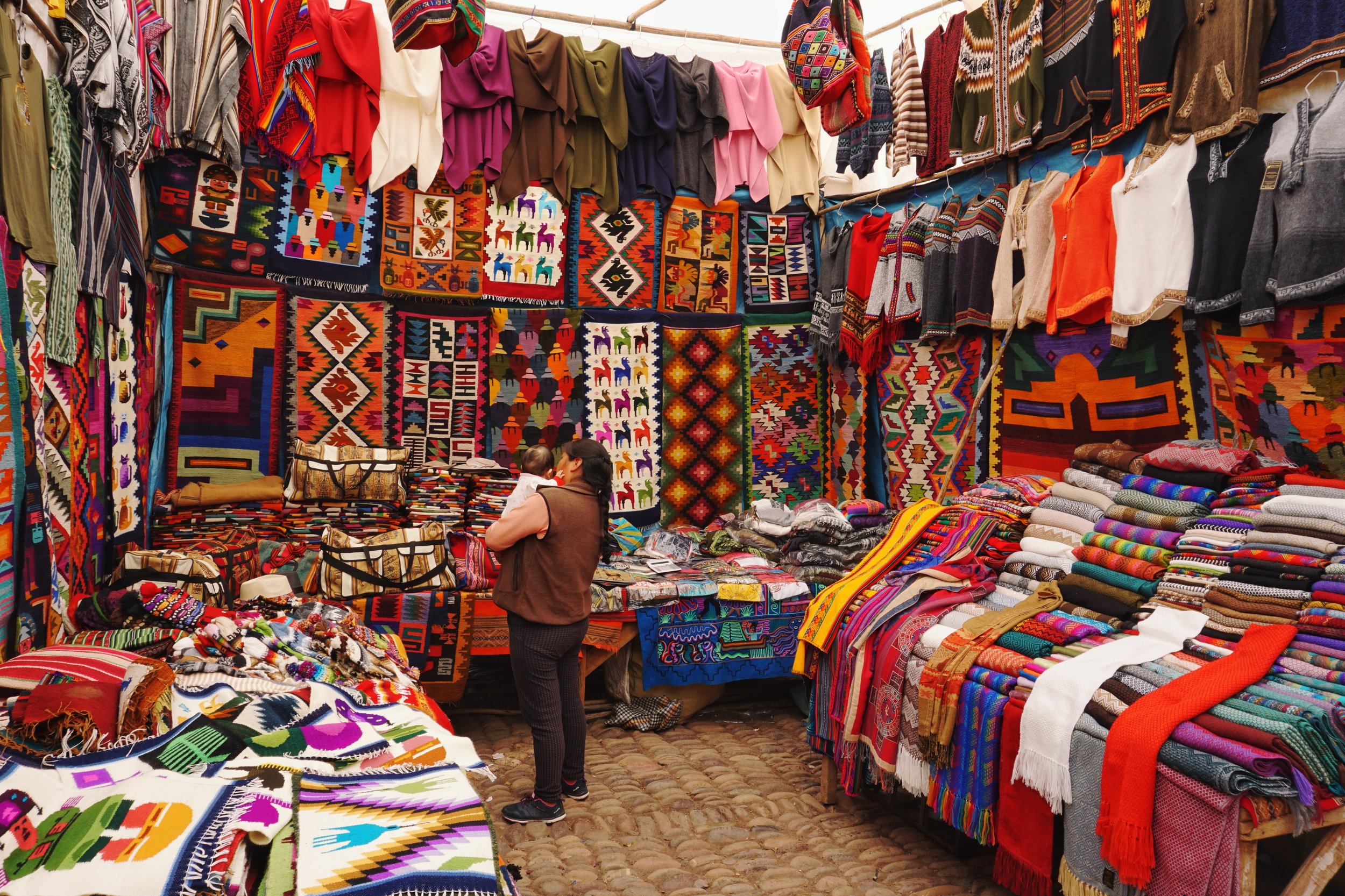 Destination: Peru
Travel Style: Local Expedition
Accommodation: Hostels
Activity Level: • • 3 • • (Medium)
Group Size: Min 1, Max 16
Age Range: 18 to 65+
Day 1: Cusco, Peru
see details >
Arrival Airport: Alejandro Velasco Astete International Airport (CUZ)
Welcome to Cusco! Once the capital of the Incan Empire, this beautiful Spanish colonial city sits in the Peruvian Andes. On this journey, you will make your way to the famous Rainbow Mountain and dive into the natural hot springs of Arequipa, ending your adventure in the beautiful and bustling capital of Lima.
We'll arrive at our Cusco hotel mid-afternoon, and you'll have the remainder of the day to spend as you please. Take some time to unwind, relaxing at the hotel with a delicious dinner. Before retiring for the evening, please be sure to connect with your guide about the program for the upcoming day.
Accommodation: Ninos Hotel Meloc or similar
Day 2: Cusco, Peru
see details >
This morning, we'll begin our full day in Cusco. You can choose to explore both the cultural and culinary highlights that this ancient city has to offer or take a trip to Rainbow Mountain.
In the afternoon, you'll explore the markets and have dinner in the city before taking an overnight bus to Arequipa.
Accommodation: overnight bus
Day 3: Arequipa, Peru
see details >
After checking into the hotel, you can either enjoy a delicious accommodated breakfast or make your way to Arequipa's city center, where there's a variety of restaurants and cafes to choose from.
You'll spend the rest of your day exploring on your own, visiting the markets, sightseeing around the Plaza das Armas and Monasterio de Santa Catalina, admiring the views from Yanahuara, and enjoying dinner in the city.
Accommodation: Selina Arequipa or Similar
Day 4: Arequipa, Peru
see details >
Today, you'll get full day tour of Colca Canyon and Valley — one of the world's deepest river canyons. Here, you'll have the opportunity to explore traditional Peruvian villages and catch a glimpse of a vast variety of birds. After the tour, you'll have the chance to dive into some local hot springs.
Enjoy the rest of your day on your own. Explore the markets and try some authentic Peruvian food for dinner, then board an overnight bus to Nazca.
Accommodation: overnight bus
Day 5: Nazca, Peru
see details >
Arriving early in the morning, you'll have time to explore Nazca, the land that houses the mysterious etchings from the pre-Columbian times. You can even opt to take a flight for a bird's-eye view of the Nazca lines!
In the afternoon, you'll be able to explore on your own and grab dinner at your leisure within the city.
Accommodation: Nanasqa Hostel or similar
Day 6: Nazca - Paracas, Peru
see details >
You'll take a morning bus ride to Paracas, a beautiful coastal city known for its beaches. Upon arrival, you will check into your hotel and then make your way to El Chaco beach, where you'll join a two-hour boat tour of Ballestas Islands. On this tour, you'll get an up close look of the vast and varied marine life of Peru, including sea lions, dolphins, and Humboldt penguins.
After your tour, you may explore the El Chaco boardwalk and spend the remainder of your afternoon exploring Paracas on your own. There are many sights to see in this area!
Accommodation: Icthus Paracas backpackers
Day 7: Paracas - Lima, Peru
see details >
You'll embark on a morning bus ride to Lima. Upon arriving in the city, you'll have the rest of your day on your own. We recommend exploring the main square of Lima, the Basílica y Convento de San Francisco, and the Archbishop's Palace, then enjoying a delicious dinner in the city.
Accommodation: 1900 Backpackers Hostel or similar
Day 8: Lima, Peru
see details >
You'll enjoy a delicious breakfast at the hostel before departing for a tour of Plaza de Armas and the Barranco Neighborhood.
Explore the rest of your day on your own, or opt to go paragliding on the Lima coast or take a ceviche cooking class.
Accommodation: 1900 Backpackers Hostel or similar
Day 9: Lima, Peru / USA
see details >
After breakfast, you'll pack your bags, check out, and depart to catch your flight back home at the Jorge Chavez International Airport. It's time to say good-bye to Peru — but we hope you'll make it back to this beautiful country later on!
Departure Airport: Jorge Chavez International Airport (LIM)
Trip Inclusions
Travel Style: Local

Service Level: Simple (comfortable and clean accommodations; public and private transport)

Route: Cusco, Arequipa, Nazca, Paracas, Lima

Accommodation: Hostels, overnight buses

Transport: Private vehicles; overnight buses

Meals Included: One meal per day
This Acanela Local Expedition © is the perfect fusion between comfort and adventure. Embark on this small group exploration and have hands-on encounters with local peoples and cultures, while experiencing all the historical and culinary highlights along the way.
Dates & Prices
See all dates and prices >

From $1,200 / person | Comprehensive package including accommodation for all nights; in-country transport by private bus, train, or flight; lecture and instruction materials from our expert guides; all activities; and one meal per day. *International airfare and visa fees are not included.
+ Single Room Supplement: $200 / person
Please note: Solo travelers are required to choose a single room when they make their booking.
Single Room Supplements and Extension add-ons become available after you select Book Now and hit continue. *Extensions are not eligible for discounts or promotions.
Searching Availability...
Frequently Asked Questions
+ What vaccinations should I get before my trip?
It's important that you receive the most accurate and up-to-date travel health information before departing for Peru. The only one qualified to provide you with this advice is your family physician or a specialist from a Travel Health clinic. We can provide some general guidance on what websites to check, but these websites are no substitute for a personal consultation with a qualified medical professional.
+ Can you help arrange my travel visas?
If you are an American traveler joining this trip, you will not need a visa to visit Peru. If you are a citizen of another country, please use VisaHQ to verify the visa requirements for your travel plans.
In any case, please verify that your passport will have at least six months' remaining validity throughout your entire stay in South America.
+ Do your tours include international airfare?
Travelers arrive from all over the world to begin our tours, and it is not possible to include international airfare in our prices. We would be happy to help you arrange flights. Just ask for an air quote when making your booking.
+ What is the food like in Peru?
Peruvian food is similar to what you'd find in native, West African, and Asian cuisines - lots of rice, aji pepper, vegetables, seafood, chicken, potatoes. It's delicious, and it's often considered one of the top cuisines in the world!
+ I'm a solo traveler — will I be charged a single supplement?
We are happy to accommodate single travelers! Please note that we will add a single supplement charge to your trip cost. We look forward to putting together your dream trip!