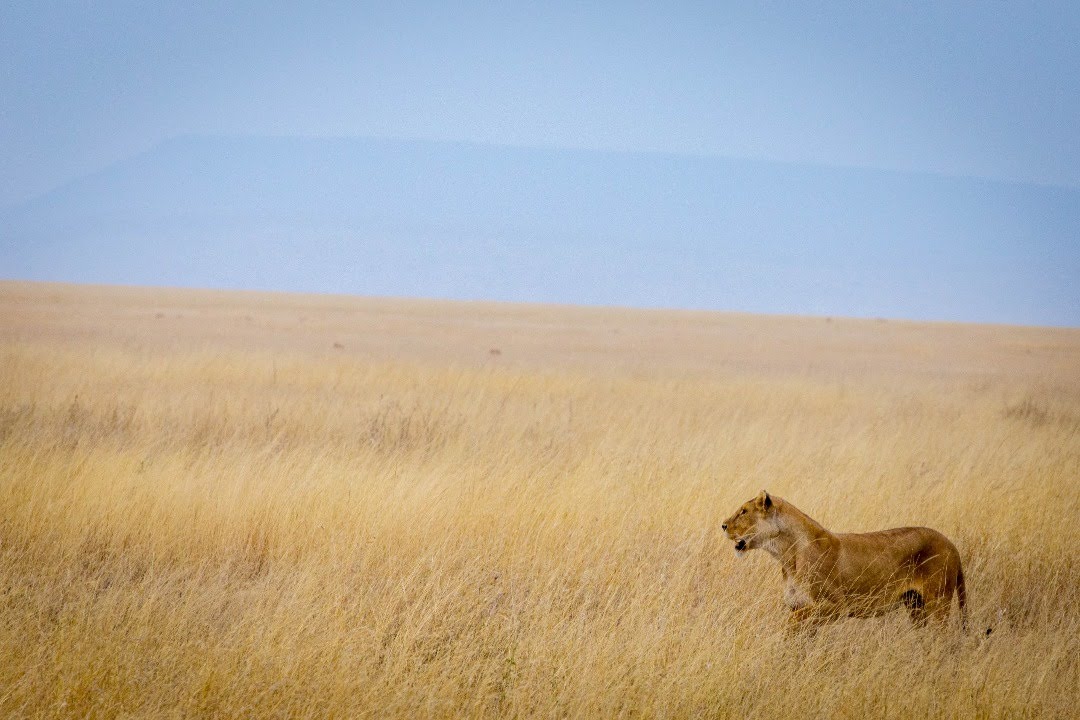 Days 1-7: Egypt
see details >
Arrival Airport: Cairo International Airport (CAI)
We will begin our journey by getting to know one of the most fascinating cultures that the world has ever known. Together, we will see the pyramids at Giza, the Luxor Temple, the Valley of the Kings, and much, much more.
Cairo
From our base in Egypt's capital city, we will visit the Giza pyramids, the Sphinx, and the Valley Temple.
We will then explore Memphis, Egypt's capital during the Old Kingdom, with its famous colossal statue of Ramses II ("Ramses the Great"). After touring Memphis, we will drive to Sakkara, a necropolis that includes the famous step pyramid of Djosser (the world's oldest major stone structure, dating to around 2630 BCE).
We will also visit the Egyptian Museum, where you will see a rare collection of 5,000 years of Egyptian art, and Old Cairo.
Luxor
We will take a ferry over to the East Bank, where our expert guide will lead us to the striking Luxor Temple, dedicated to the god Amun, and the Karnak temples.
We will explore the West Bank of Luxor to see the Valley of the Kings. You will also have the chance to visit the Temple of Queen Hatshepsut. On the way back to the hotel, you will pass by the famed Colossi of Memnon, known for their haunting singing voices at dawn.
Edfu
Here, our guide will show you the legendary Temple of Horus, dedicated to the son of Isis and Osiris. This Ptolemaic temple is one of the best-preserved — and most atmospheric — ancient monuments in Egypt.
Aswan
We will take a short motorboat ride to the majestic Philae Temple on Agilika Island. From there, we'll proceed to the granite quarries that provided most of the stone used to build the ancient pyramids and temples — and that still hold a massive, unfinished obelisk. We will also visit the High Dam.
Accommodation: Guest House, Backpacker's Hostels or Camps
Days 7-16: Ethiopia
see details >
Arrival Airport: Addis Ababa Bole International Airport (ADD)
After flying from Egypt to Ethiopia, we will explore the birthplace of humankind. Home to numerous unique tribes, Ethiopia is a vibrant cultural hub and an archaeologist's dream come true.
Bahir Dar
With our guide, we'll journey to the bustling city of Bahir Dar, traveling by boat on the vast Lake Tana. Our guide will teach us about the region's history while we enjoy stunning views of the surrounding nature, wildlife, and monasteries. We will continue our boat tour to the Blue Nile Falls, also known as Tis Issat, or "smoking water." The falls rank among Africa's most breathtaking scenes and are sure to be a scene you'll never forget!
Gondar Region
We will drive through beautiful villages in the desolate plateau of Ethiopia, one of the country's most cultured regions. Gondar, known as the "Camelot of Africa," is famous for its many castle ruins. Remember to keep your eyes peeled — you might catch glimpses of the region's abundant wildlife!
Axum
Axum, one of Ethiopia's oldest cities (and believed to be the home of the Queen of Sheba), boasts a long list of can't-miss sites: the obelisks, the Archeological Museum, the Queen of Sheba's Bath, and the Church of St. Mary of Zion (which claims to hold the Ark of the Covenant).
Lalibela
Lalibela is famous for its rock-hewn churches. We'll head to the northwest churches first, touring Bet Medhane Alem, Bet Maryam, and Bet Meskel, each one offering something unique. The highlight of the day is sure to be our visit to the stunning Bet Giyorgis, constructed in honor of Saint George, the patron saint of Ethiopia.
Accommodation: Guest House, Backpacker's Hostels or Camps
Day 17: Rwanda
see details >
Arrival Airport: Kigali International Airport (KGL)
Although our time in Rwanda will be short, it will also be memorable.
Kigali
After arriving from Ethiopia, you'll meet up with your professional driver and guide for the day. Take a tour of Kigali and the surrounding countryside, learning about Rwanda's modern prosperity and challenging past.
Accommodation: Guest House, Backpacker's Hostels or Camps
Days 18-21: Uganda
see details >
Arrival: We will cross the border on land.
Uganda is an East African gem, home to towering mountains and diverse wildlife. The country is perhaps best known for its sizable mountain gorilla population.
Bwindi
You'll spend four days at Karungi Camp, located just outside of Bwindi Impenetrable National Park. You'll fill your days with unforgettable experiences, including gorilla treks, chimpanzee treks, and nature walks. While each moment in the park will be extraordinary, the highlight will definitely be searching for gorillas with a park guide — and then spending an hour with these beautiful creatures.
On our last day in the area, you'll also have the opportunity to visit the local village, meet the people who live there, and learn about their day-to-day lives. You'll see a honey production site, meet a traditional medicine man and blacksmith, stop by the local school, and even attend a Batwa dance performance. We organize this experience with the village as part of our community support efforts in Uganda.
Accommodation: Karungi Camp or similar
Days 22-28: Kenya
see details >
Arrival Airport: Nairobi International Airport (NBO) Home to some of the most gorgeous wildlife and scenery in all of Africa, Kenya is an extraordinary country. During our time here, we will set out on safaris, meet the Maasai people in their villages, and make incredible memories.
Nairobi
You will have a day to enjoy Nairobi at your leisure, trying the traditional food and coffee, or exploring some of the spectacular landscapes. You may also choose to add on a wildlife tour of Nairobi, where you can visit the Nairobi Elephant Orphanage, the Giraffe Center, and Karen Blixen's home from the movie Out of Africa.
Maasai Mara
We will make our way to Maasai Mara Game Reserve, arriving just in time for lunch. Later in the afternoon, we will depart for our first game drive. The animals of the Maasai Mara are the star of the show, providing drama and intrigue against a backdrop of spectacular scenery. You might notice a Maasai Moran standing on one foot herding hundreds of cow or shepherding goats and sheep.
We will also search for big cats of the Masai Mara and (at certain times of the year) watch for the spectacular view of the famous migration. Remember to keep a sharp lookout, as you may witness a dramatic hunt: a solitary leopard retrieving its kill from the high branches of an acacia tree or a herd of elephants protecting their young from predators.
Lake Nakuru
Famous for its large flamingo population and other bird species, this lake is often referred to as a 'Bird's Paradise' by bird watchers. We will arrive in time for lunch and a siesta, then depart for an afternoon of game viewing and return to camp before sunset.
This locale is also home to tree-climbing lions, giraffes, cape buffalo, waterbucks, gazelles, leopards, and primates.
Ambolesi National Park
We will proceed overland to Amboseli National Park, situated at the foot of the highest mountain in Africa: Mount Kilimanjaro. We will arrive at camp in time for lunch, followed by some leisure hours.
The morning after our arrival, we will photograph the highest peak of Mt. Kilimanjaro, then visit a nearby village and see how the Maasai people live in close harmony with the environment and the animals that surround them.
Accommodation: Guest House, Backpacker's Hostels or Camps
Days 29-39: Tanzania
see details >
Arrival: We will cross the border on land.
Welcome to Tanzania! This country is home to ecologically diverse national parks, making it a top tourist area that is best known for its big game. If you're a first-time visitor to Tanzania, you won't want to miss these extraordinary safari locations.
Arusha and Tarangire National Park
Our driver and expert guide will meet us bright and early at the hotel. From here, we'll embark on our safari adventure, beginning in Tarangire National Park. During our game drive, we'll keep an eye out for elephants, lions, and giraffes; you'll also spot beautiful baobab trees all over the park.
Lake Manyara National Park
This drive will take us deep into the Great Rift Valley, where we'll see a rich variety of wildlife roaming the African Savanna as far as the eye can see. This park is known for its large flamingo flocks (depending on the season) and a variety of other bird and animal life, so keep your camera at the ready!
Serengeti National Park
We'll journey to Serengeti through the Ngorongoro Highlands, passing through rural villages and observing the "Big Five": the lion, leopard, rhinoceros, elephant, and buffalo. After a day full of amazing encounters, we will enjoy a delicious dinner, relax around the campfire, and search out familiar and new constellations before falling asleep.
In the morning, we will set out again to see the wildlife and might get a chance to experience the renowned Great Migration, where masses of wildebeest and other game animals migrate across the rivers and plains of the Serengeti (seasonal).
Ngorongoro Crater
This crater, an unbroken and unflooded caldera, formed when a giant volcano exploded and collapsed some three million years ago. Approximately 40,000 Maasai people live in the conservation area, sharing the land with an incredible volume of wildlife. This is one of the best locations to spot various animals, so we will marvel at majestic flamingos, playful elephants, and grazing giraffes.
Zanzibar
During our time on Zanzibar Island, we will visit the vibrant city of Stone Town, the magnificent Pange Sandbank, and the local spice plantation. Along the way, we'll snorkel in beautiful water, sail to white-sand beaches, and enjoy tropical food.
Accommodation: Guest House, Backpacker's Hostels or Camps
Days 40-44: Zambia
see details >
Arrival Airport: Nairobi International Airport (NBO)
Zambia offers something for every kind of traveler: impressive museums, lively markets, traditional villages, breath-taking scenery, and adrenaline-inducing adventures. During our time in the country, we'll experience a little bit of everything.
Lusaka
During our sojourn in Lusaka, you will have ample time to explore the city on your own. We will also enjoy a guided tour of the local markets and National Museum.
Livingstone
Afer we arrive in Livingstone, our guide will take us off the beaten path to a nearby traditional Zambian village. We will see how everyday life operates outside the city, visit a cultural center, and take a look at culturally significant practices.
The following day, we will take to the water on a river safari, watching the sunset from our boat.
Victoria Falls
We will board a private bus to Victoria Falls, one of the Seven Natural Wonders of the World. We'll spend the day capturing these magnificent falls on camera, spending time in Zambia to catch different angles and try our luck at spotting local wildlife. You'll have the option to participate in popular activities, such as bungee jumping and gorge swinging from the famous Victoria Falls Bridge. On our way back to Livingstone, we'll visit a remote Zambian village.
Accommodation: Guest House, Backpacker's Hostels or Camps
Days 45-46: Zimbabwe
see details >
Arrival: We will cross the border on land.
On the other side of the Victoria Falls Bridge, Zimbabwe awaits. We will spend our time chasing adventure and learning about history in Victoria Falls Town, then take a quick detour for another game drive.
Victoria Falls Town
We will travel to explore Victoria Falls Town, welcoming the opportunity to get to know another country, and learning about how David Livingstone and Sussi & Chuma discovered the Falls.
The following day, our guide will take us to Zambezi National Park for a morning game drive. The park is home to elephants, lions, giraffes, among other animals, so bring your camera and keep your eyes open. After our tour, we will head back to the lodge and enjoy some free time.
Accommodation: Guest House, Backpacker's Hostels or Camps
Days 47-53: Botswana
see details >
Arrival: We will cross the border on land.
Botswana is exquisite — and after spending a few days exploring its game reserves, deltas, savannas, and marshes, you'll spend the rest of your life dreaming about the country's incredible scenery and wildlife.
Chobe National Park
Upon arriving in Botswana, we will board a boat which will take us down the Zambezi River to Chobe National Park, where we'll spend an afternoon searching for game.
The following day, you may relax at camp or add on an afternoon game drive to the Savuti, an off-the-beaten-path region within the national park's boundaries.
Savuti Marsh
We will head deep into the Savuti Marsh, a large inland lake fed by the Savuti Channel. Here, you will find a rolling savannah that attracts many different animal species – including the main predators such as lion, leopard, hyena, wild dog, and cheetah. The region's inaccessibility offers us a unique experience, and being out in the wild enhances the feeling of exhilaration of being so close to Mother Nature.
Okavongo Delta
In the Okavango Delta, one of the most expansive wetland systems in Southern Africa, we will canoe in traditional wood-carved boats through narrow channels, coming up close and personal with hippos, lions, zebras, and birdlife. Be prepared for some of the most spectacular scenery and animal encounters you have ever witnessed.
We will spend the next two days exploring the southern savanna. While riding in private Jeeps, we'll venture into the wilderness and embark on a once-in-a-lifetime adventure. As always, you should keep your eyes open for wildlife.
Maun
You will explore Maun on your own. If you are interested in local cuisine, you may add on a market tour.
Accommodation: Guest House, Backpacker's Hostels or Camps
Days 53-61: Namibia
see details >
Arrival: We will cross the border on land.
Namibia is a land of geographical extremes encompassing vast areas of inhospitable desert, towering mountain ranges and unspoiled wilderness. From the desolate Skeleton Coast to the immense Namib Desert, it's a country that you won't want to miss.
Windhoek
You will spend some time exploring the bustling city of Windhoek on your own.
Etosha National Park
We will meet up with our guide and head out for a sunset game drive. Keep your eyes open for lions, as the evening is a prime hunting time, and other big cats, as Botswana is home to a large cheetah population.
Skeleton Coast
We'll continue our journey to the Skeleton Coast, scattered with the wreckage of ships that got caught in the fog. As the sun sets, we'll return to camp and enjoy dinner while relaxing under the stars. You will fall asleep to the melody of the surrounding wildlife.
Swakopmund
With palm-lined streets, seaside promenades, nice beaches, and fine accommodation for all budgets, Swakopmund is Namibia's most popular holiday destination.
Just outside Swakopmund, a section of towering dunes have been set aside for all sorts of adventures: sandboarding, quad biking, camel rides, and off-road driving. You will have the freedom to choose your own adventure during our time in Swakopmund.
Sossusvlei
We'll start off before dawn to catch the quiet splendor of a desert sunrise. There'll be landscape and wildlife photo opportunities abound in the morning breeze, with dawn's soft light first illuminating the dunes from the crest down the back slope before blazing orange everywhere, creating a powerful contrasting scene across the whole desert. After the sun rises, we'll spend the morning climbing the famed Dune 45. After lunch, you will have free time to explore the camp. You may also add on a trip to Sesriem Canyon.
The following day, we will depart for our tour of Namib-Naukluft National Park and the towering Sossusvlei sand dunes, arriving at the fiery dunes just as the afternoon sun reflects dancing colors on the distant mountains to the east. We will spend the afternoon with our guide visiting the Sossusvlei Dunes and Deadvlei Desert.
Accommodation: Guest House, Backpacker's Hostels or Camps
Days 62-71: South Africa
see details >
Arrival Airport: Cape Town International Airport (CPT)
With safaris, mountains, rivers, endless coastlines, and cities like Cape Town, South Africa is a magical place where no traveler can go wrong!
Cape Town
Together, we will visit Robben Island, the Castle of Good Hope, and Table Mountain. We will also take a day trip to Stellenbosch, in the heart of South Africa's wine industry, where we'll enjoy a wine tasting before taking time to enjoy the fabled culinary skills of the Franschhoek chefs an award-winning restaurant.
Hazyview and Kruger National Park
Hazyview is the ideal location to experience Kruger National Park and its stunning scenery and magnificent wildlife. This enormous and magnificent park is one of the most popular game parks in the world, home to hundreds of different species: 507 birds, 336 trees, 147 mammals, 114 reptiles, 49 fish, and 34 amphibians!
Blyde River Canyon
This day trip will let us take in the beauty of the Mpumalanga region; we'll stop at waterfalls, rock pinnacles, panoramic vistas, and even an old mining town.
Johannesburg
In Johannesburg, you'll have ample time to explore — or, if you choose, to unwind after a life-changing, action-packed journey across the African continent.
Accommodation: Guest House, Backpacker's Hostels or Camps
Departure Airport: O.R. Tambo International Airport (JNB)
Trip Inclusions
Travel Style: Backpacking
Service Level: Simple (comfortable and clean accommodations; private and public transport)

Route: Egypt, Ethiopia, Rwanda, Uganda, Kenya, Tanzania, Zambia, Zimbabwe, Botswana, Namibia, South Africa

Accommodation: Guesthouses, camps, hotels

Transport: Air-conditioned vehicles; flights

Meals Included: One meal per day, unless otherwise specified on itinerary
This Acanela Local Expedition © is the perfect fusion between comfort and adventure. Embark on this small-group exploration and have hands-on encounters with local peoples and cultures, while experiencing all the historical and culinary highlights along the way.
Dates & Prices
From $11,000 / person | All inclusive package including accommodation for all nights; in-country transport by private bus, train, or flight; lecture and instruction materials from our expert guides; all activities listed in the itinerary; and meals as listed on the itinerary. *International airfare and visa fees are not included.*
+ Single Room Supplement: $2,500 / person
Please note: Solo travelers are required to choose a single room when they make their booking.
Single Room Supplements and Extension Add-ons become available after you select Book Now and hit continue. Extensions are not eligible for discounts or promotions
Searching Availability...
Frequently Asked Questions
+ Can you help arrange my travel visas?
The requirements for travel visas vary widely, depending on your nationality and your destination. Although we are unable to arrange visas on your behalf, we can help determine if visas are required for the countries you are visiting. If you do require a visa, you can arrange them yourself or use the services of a travel agent or visa processing company.
+ How should I pack for this trip?
Please see our blog article on packing for safaris.
+ Is there a weight limit on my luggage for this trip?
For trips that include safaris, we always recommend using backpacks or duffel bags instead of suitcases, as they are easier to carry between locations. For weight limit, make sure that your baggage works with the weight limit the airlines that you will be traveling with. Usually, staying around or under 44 pounds is pretty safe for more flights in Africa, but there isn't a real weight limit for the safaris themselves.
+ What vaccinations should I get before my trip?
It's important that you receive the most accurate and up-to-date travel health information for the region you will be visiting. The only one qualified to provide you with this advice is your family physician or a specialist from a Travel Health clinic. We can provide some general guidance on what websites to check, but these websites are no substitute for a personal consultation with a qualified medical professional.
+ I'm a solo traveler — will I be charged a single supplement?
We can accommodate single travelers, but we do require a single supplement charge.