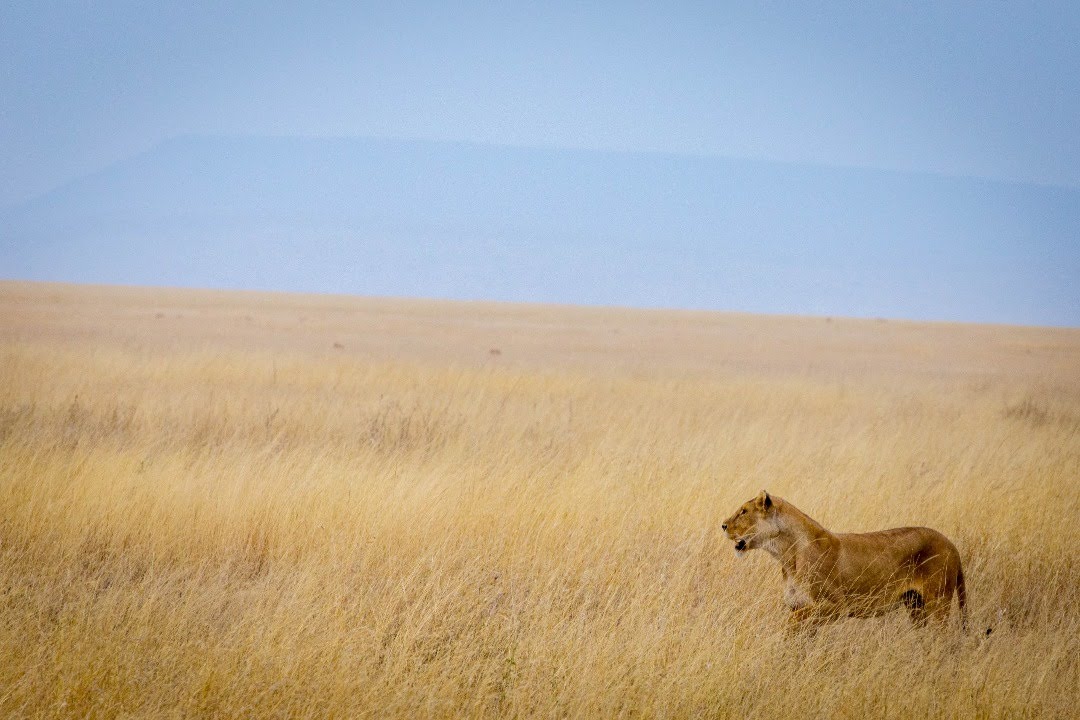 Destination: Kenya
Travel Style: Classic Expedition
Activity Level: • • 3 • •
Group Size: Min 2, Max 16
Age Range: 18 to 65+
Journey Overview & Highlights
see details >
Join us on a small group tour to Kenya, traversing through Nairobi, Masai Mara Game Reserve and Amboseli National Park. Experience a safari in one of Africa's most famous national parks, and see the Big Five.
Day 1: Arrive at Nairobi Internatioal Airport
see details >
Arrival Airport: Jomo Kenyatta International Airport (JKIA) Upon arrival at Jomo Kenyatta International Airport, We will be met and greeted by our driver, then transfer to our hotel in Nairobi. Enjoy a free evening to get settled in after a long flight or take some time to explore Nairobi. Accommodation: Nairobi bed and breakfast
Day 2: Nairobi/Masai Mara Game Reserve
see details >
Today we will make our way to Masai Mara game reserve, after a morning drive we will arrive at camp just in time for lunch and some free time. Later in the afternoon we will depart for our first game drive. The Masai Mara Game Reserve is characterized with vast acacia-dotted plains cut by ox-bow lakes, spectacular escarpments where move 'Out of Africa' was acted. The animals of the Masai Mara are the star of the show, providing drama and intrigue against a backdrop of spectacular scenery. You might notice a Masai Moran standing on one foot herding hundreds of cow or shepherding goats and sheep holding a single stick or a spear, that's their way of living. Accommodation: Ol-Moran Campsite or similar
Day 3: Masai Mara Game Reserve
see details >
This full day in the Masai Mara Game Reserve will be spared for the search of the big cats of the Masai Mara and the spectacular view of the famous migration. During game viewing remember to keep a sharp lookout, you may witness a dramatic hunt; a solitary leopard retrieving its kill from the high branches of an acacia tree or a herd of elephants protecting their young from predators. Accommodation: Ol-Moran Campsite or similar
Day 4: Masai Mara/ Lake Nakuru
see details >
Breakfast will be served at our lodge then board the safari vehicle and drive overland to Lake Nakuru National Park. Lake Nakuru is a shallow alkaline lake famous for its flamingo population estimated to be more than a million hence it is referred to as the 'Birds Paradise' by bird watchers and the rhino population. Arrive in time for lunch then followed by a siesta. Depart for an afternoon game viewing and return back to the camp before sunset. In addition to the flamingoes, the lake draws more than 450 species of birds.There are no elephants in the park but the other big five can be spotted including tree climbing lions. Large animals which strive in the dry land surrounding the lake such as Rothschild giraffe, Cape buffaloes, Waterbucks, Gazelles, Leopard and primates etc can be spotted as well at the park. Accommodation: Flamingo Hill Camp or similar
Day 5: Lake Nakuru/Amboseli National Park
see details >
After breakfast depart by road and return to Nairobi and proceed overland through Kamba land dotted with circular houses and few shopping centers as well as Masai land to Amboseli National Park situated at the foot of the highest mountain in Africa. Mt. Kilimanjaro is the highest free standing mountain in the world. We will arrive at the camp in time for lunch followed by some leisure hours and an afternoon game drive. The park has large herds of wildebeest, zebras, elephants, giraffes, lions and a variety of other animals and birds all of which are attracted to this park due to its permanent supply of water from Mt. Kilimanjaro's melting snow. The elephant population in Amboseli is one of the few that has been able to live undisturbed and the elephant families have been studied by world renowned researcher Cynthia Moss. Accommodation:Kibo Safari Camp or similar
Day 6 & 7: Amboseli National Park
see details >
These two full days in the Amboseli National Park will be focused on the search of the big cats and Elephants families of Amboseli. Early morning game viewing in will be the perfect time to catch a glimpse and photographing the highest peak of Mt. Kilimanjaro. It is also the home of the famed Masai people, those tall, proud nomadic warriors whose legendary prowess in battle and single handed acts of bravery in fights with wild animals has spread across the world. Their diet is a simple one, consisting mainly of meat and milk and also the blood of cattle mixed with milk. A visit to their village reveals the singing and dancing that are part of their daily lives and sacred rituals. A glimpse into their homes and social structure is a memorable experience. The Masai people live in close harmony with the environment and the animals that surround them. After the morning game drive return to the camp for breakfast and lunch. Have some rest and relaxation, sunbathing, swimming. Depart for your afternoon game viewing drive in search of the huge herds of elephants. Accommodation:Kibo Safari Camp or similar
Day 8: Depart Nairobi International Airport
see details >
We'll enjoy our final breakfast at camp before making our way back to Nairobi. We will depart by road to Nairobi with game viewing en route. Once in Nairobi we will stop for lunch at the famous Carnivore Restaurant before our transfer to the airport for our international departure flight with Africa Safari memories which will last forever. Departure Airport: Nairobi Jomo Kenyatta International Airport
Dates & Prices
From $3900 / person | All inclusive package including accommodation for all nights, in-country transport by private bus, train, or flight, lecture and instruction materials from our expert guides, all activities, and meals as listed on the itinerary. *International Airfare and Visa Fees are not included
Searching Availability...
This Acanela Expedition © is the perfect fusion between comfort & adventure. Embark on this small group exploration and have hands-on encounters with local peoples and cultures, while experiencing all the historical & culinary highlights along the way.
Suggested Itineraries
South Africa Travel Guides