Destinations: Egypt and Jordan
Travel Style: Classic Expedition
Activity Level: 3 - Medium
Group Size: Min 1, Max 16
Age Range: 18 to 65+
Journey Overview & Trip Highlights
see more details >
Discover the wonders of the Ancient World by visiting Egypt and Jordan. This region is bursting with rich history and countless adventures. On your journey, you'll visit the ancient pyramids, cruise along the Nile River, and gaze upon the Dead Sea.
Learn about the culture, history, religion, and cuisine of Egypt and Jordan. Explore the only remaining Ancient Wonder of the World — the Great Pyramid of Giza. Wander through Petra's beautiful ruins. Go on a guided tour of the Holy Land. Dine on traditional Middle Eastern cuisine. Feel inspired by the region's rich history, present at every turn
Day 1 Arrival to Queen Alia International Airport, Jordan
see more details >
Arrival Airport: Queen Alia International Airport (QAIA)
Arrive at Queen Alia International Airport, in Amman, Jordan. We'll be greeted by our driver and private guide as we head to the hotel. After checking in, we'll come together for a traditional welcome dinner and debriefing of what to expect over the next several days as we journey through Jordan and Egypt.
Accommodation: Harir Palace Hotel or similar
Day 2 Amman to Petra
see more details >
Today our journey will begin with an authentic Jordanian breakfast buffet as we prepare for what the day has in store. Our travels will take us deep into Amaan, known in ancient times as Philadelphia. We'll venture into the mosaic city of Madaba, home to the oldest map on the Holy Land. As we explore the Madaba Archaeological Park, we'll see the remains of stunning Byzantine churches. From there, we'll continue south to Mount Nebo, an elevated ridge overlooking Jordan Valley and the Dead Sea, where some believe Moses was buried. We'll finish our day with a short hike at Wadi Hudeira, after which we'll continue to Petra for a relaxing dinner.
Accommodation: Petra Guesthouse
Day 3 Petra
see more details >
The ancient city of Petra was built by the Nabataeans over 2,000 years ago. This incredible architectural feat and sandstone masterpiece is one of the new Wonders of the World. We'll visit Al-Khazneh, the Street of Facades, the Royal Tombs, and Qasr al-Bint. Al-Khazneh, Petra's treasury, is one of the city's most impressive monuments and can only be viewed after traveling through the staggering Siq.
In the afternoon, we'll head out on a Jeep tour though the dramatic landscape of Wadi Rum — one of the most impressive deserts in the world and home to magnificent rock formations, canyons, and Nabatean rock inscriptions.
Accommodation: Petra Guesthouse >
Day 4 Petra to Cairo
see more details >
After an unforgettable three days in Jordan, it's time to depart for Egypt. Depart Petra in the morning and head to Amman International Airport (3-4 hour drive) for the flight to Cairo. Arrive in Cairo in the late afternoon, where your private driver and guide will meet you and escort you to your hotel for the evening. Enjoy a traditional welcome dinner and relaxing evening on your first day in Egypt. After getting a taste of what's to come, get a good's night rest to prepare for the day ahead.
Accommodation: Cairo Hotel
Day 5 Cairo
see more details >
This morning, embark on a visit of the Giza pyramids, one of the Seven Wonders of the Ancient World. At the foot of the pyramids lies the Sphinx with the face of king Chephren and the body of a lion. The tour also includes a visit to the Valley Temple, which belongs to the Pyramids of Chephren, and the wishing well. In the afternoon, we'll venture to Memphis, Egypt's first capital until the end of the old kingdom (3200 B.C.) with the famous colossal statue of King Ramses II. Then we'll drive to Sakkara, the city of the dead with the famous Step Pyramid of Djosser - the world's oldest major stone structure. At the end of the day, we'll return to Cairo for a food tour to visit the local artisan markets, enjoying an evening packed full of culture and delicious food.
Accommodation: Cairo Hotel
Day 6 Egyptian Museum and Old Cairo
see more details >
Today, you'll stop at the Egyptian Museum, where you will see a rare collection of 5,000 years of art including an exhibit dedicated to Tutankhamen's collection of treasure, gold, and jewelry. From there, we'll proceed to visit Old Cairo, where you will enjoy the Hanging Church of the third century - built from one of the tower remains from the Babylon fortress. You'll also visit the Church of Abu Serga, where you can see the holy crypt, followed by the Ben Ezra Jewish Synagogue.
Accommodation: Cairo Hotel
Day 7 Cairo
see more details >
Say goodbye to Egypt with one last traditional breakfast. Afterwards, we'll head to the airport, where you'll catch your flight back home. If you're extending your trip with us, we'll travel to Luxor to enjoy another incredible experience along the Nile, or we'll continue to Tel Aviv to explore a new country filled with rich hisory and beautiful architecture!
Departure Airport: Cairo International Airport (CAI)
Optional 5-Day Extension on the Nile River
Day 8: Cairo to Luxor (departures on Monday only) Take a short flight from Cairo to Luxor. Transfer to your 5-star deluxe Nile cruise boat where you will be welcomed by the reception staff. Lunch will be served on board followed by a visit to the West Bank of Luxor to explore the Valley of the Kings. You will also have the chance to visit at least one tomb in the Valley of the Queens and visit the Temple of Queen Hatshepsut. On the way back to the river Nile, you will pass by the famed Colossi of Memnon, known in Ancient Greek times for their haunting voices at dawn. In the evening you will be greeted by your Boat Manager for a Cocktail Reception, who will review your cruise program for the upcoming days. Complimentary cocktail and a selection of canapés will be served followed by a gourmet dinner.
Accommodation: Nile cruiser
Day 9: Enjoy a breakfast buffet while cruising north towards Qena. We'll take a morning visit to Hathor Temple in Dendera, made up of a massive stone roof, dark chambers, underground passages, and towering columns inscribed with hieroglyphs. Hathor was the goddess of pleasure and love, usually associated with Aphrodite. We'll sail back to Luxor, enjoying lunch and afternoon tea. Afterwards, our Egyptologist will guide us on a tour of the East Bank of Luxor, leading to the striking Luxor Temple—dedicated to the god Amun. To end our day, we'll dine on a gourmet dinner while belly dancers and whirling dervishes perform.
Accommodation: Nile cruiser
Day 10: This morning we'll cruise to Edfu and explore the legendary Temple of Horus. As we continue cruising through Edfu, learn about traditional Egyptian cuisine with a culinary lesson on board. Later, we'll visit the Temple of Kom Ombo, dedicated to Sobek, the god of crocodiles. The temple stands at a bend in the Nile, where sacred crocodiles basked in the sun during ancient times. Dinner will be a delicious buffet of Egyptian specialties. Be sure to enjoy the myriad of activities on board this evening.
Accommodation: Nile cruiser
Day 11: Today it's off to Aswan, followed by a short motorboat ride to the majestic Philae Temple on Agilika Island. From there we'll proceed to the granite quarries, which provided most of the stone used to build ancient pyramids and temples and still holds a massive, unfinished obelisk. After a busy day, we'll have a special farewell gala dinner (jacket required), with white-gloved waiters serving gourmet cuisine.
Accommodation: Nile cruiser
Day 12: After an unforgettable four days sailing the Nile River, it's time to move on. Head to the Aswan International Airport for the flight home (via Cairo).
Departure Airport: Aswan / Cairo International Airport
Optional 5-Day Extension to Israel
Day 7: After breakfast and checking out of our Cairo hotel, we will take a short flight from Cairo to Tel Aviv. Upon arrival and after going through customs, our driver will take us to our hotel in Tel Aviv. Enjoy the rest of the day to get acquainted with our new destination.
Accommodation: Tal Hotel or similar
Day 8: Enjoy breakfast at the hotel and then we will head out with our guide to explore Jaffa and Caesarea. Start the day with a walking tour in Old Jaffa! Jaffa is a southern ancient port city in Israel. The flea market here is a well known attraction in the area, with vendors selling a wide range of products. The Old City's ancient Clock Tower is an iconic feature and an impressive sight. The small alleyways and streets that wind through the city are lined with artist galleries and studios, as well as boutiques and craft shops. Biblically, the city of Jaffa is well known for its association with stories of Jonah, Solomon and Saint Peter, as well as the mythological story of Andromeda and Perseus. In the afternoon, make the drive to old Caesarea (1hr). Caesarea was originally called Stratton's Tower after its founder, Stratton, who was a ruler of Sidon during the 4th Century BCE. Herod built up Stratton's Tower into a city second only to Jerusalem over the course of 12 years and renamed it "Caesarea" in honor of the emperor. After arriving, enjoy a short film that walks you through the site's history in its entirety. Take a seat in the Colosseum stadium and enjoy the remarkable architecture before we make our way back to Tel Aviv.
Accommodation: Tal Hotel or similar
Day 9: This morning we will begin with a short drive to Jerusalem (1hr) for a full day tour where we will get to visit several important historic sites that have great meaning to several different religions. Climb to the top of the Mt. of Olives, walk through the Garden of Gethsemane, visit Golgotha/The Hill of Calvary, tour the Christian and Jewish Quarters,stop by Mt. Zion, and visit the Muslim Quarter with the Dome of the Rock.
Accommodation: Dan Boutique Hotel or similar
Day 10: Today it's off to the Dead Sea and Masada. We will meet up with our driver and guide for a scenic drive through the Judean desert as we journey to Masada (1.5 hrs). Masada is a fortress built by King Herod between 37-31 BCE in the Judean Desert, overlooking the Dead Sea. Ascend by cable car (or by foot) and explore the ancient palace with its water cisterns, ritual baths (mikvah), and synagogue ruins. This incredible site has been claimed as a UNESCO world heritage site and is brimming with beauty and history. After a break for lunch, experience floating in the Dead Sea!. The Dead Sea is a salt lake whose banks are more than 400m below sea level, the lowest point on dry land. Its famously hypersaline water makes floating easy, and its mineral-rich black mud is used for therapeutic and cosmetic treatments at local resorts. After a relaxing day by the water, dry off and drive back to Jerusalem (1.5 hrs).
Accommodation: Dan Boutique Hotel or similar
Day 11: After an unforgettable 5 days explorning Israel, it's time to move on. Head to the Tel Aviv International Airport for the flight home.
Departure Airport: Tel Aviv International Airport
Trip Inclusions
Service Level: Comfortable (clean accommodations; public and private transport)

Route: Amman, Madaba, Petra, Wadi Rum, Cairo, Giza, Memphis, Sakkara

Accommodation: Guesthouses and hotels

Transport: Small vehicles and flights

Meals Included: Two meals per day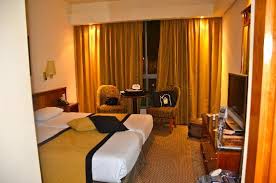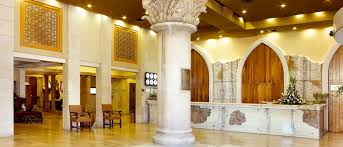 This Acanela Expedition © is the perfect fusion between comfortand adventure. Embark on this small group exploration and have hands-on encounters with local peoples and cultures, while experiencing all the historical and culinary highlights along the way.
Dates & Prices
From $3,600 / person | Comprehensive package including accommodation for all nights; in-country transport by private bus, train, or flight; lecture and instruction materials from our expert guides; all activities as listed on the itinerary; and two meals per day.
Searching Availability...
Frequently Asked Questions
+ Is it safe to visit Egypt and Jordan?
Yes!
+ Do your tours include international airfare?
Travelers arrive from all over the world to begin our tours, and it is not possible to include international airfare in our prices. We would be happy to help you arrange flights. Just ask for an air quote when making your booking.
+ What vaccinations should I get before my trip?
It's important that you receive the most accurate and up-to-date travel health information before departing for Zambia and Zimbabwe. The only people qualified to provide you with this advice is your family physician and/or a specialist from a Travel Health clinic. We can provide some general guidance on which websites you should consult for overall health guidelines, but these websites are no substitute for a personal consultation with a qualified medical professional.
+ Can you help arrange my travel visas?
If you are an American traveler joining this trip, you will need a visa to enter both Jordan and Egypt. Since you're meeting our team in country, Jordan will allow you to obtain your visa for free. You can obtain your Egypt visa upon arrival at Cairo International Airport — you'll just need to visit the bank kiosks located near the immigration counters and pay $25 USD.
In any case, please use VisaHQ to verify the visa requirements for your travel plans.
+ Will I get to visit Petra on my own?
It takes four to five hours to see all of Petra. A professional guide will accompany you for two hours of your time in Petra. You'll have the balance of the time to explore on your own.
+ Why is the price of my flight from Amman to Cairo showing up separately? Can I book my own flight if I find a cheaper option?
Flights from Jordan to Egypt are nonrefundable, which is why we charge them separately. You are welcome to book your own flight from Jordan to Egypt, but please let us know if you do, and please select an option that departs in the afternoon (as the flight will take about four hours).
Egypt and Jordan with Acanela: Video