Overview: Kilimanjaro | 7 Days
Departures: Year Round (see below)
Group Size: Max 16 people
Price From: $3,600 per person
Journey Overview & Trip Highlights

see more details>
At 19,341 feet, Mount Kilimanjaro is Africa's highest peak and one of the Seven Summits, standing among Mount Everest and Mont Blanc as one of the tallest mountains in the world. This climb is not for the faint of heart — it takes hard work and determination to push past both physical and mental barriers. You'll hike the popular Marangu route to reach the summit, Uhuru Peak — a once-in-a-lifetime experience. The journey is challenging, but this expedition is guaranteed to be one of the most truly fulfilling accomplishments of your life.
Take in extraordinary views from the summit of Kilimanjaro; experience the sunrise from above the clouds of of Africa; taste local Tanzanian cuisine and dine on warm soups, succulent curries, and spiced breads; hike alongside some of the best guides in the country; participate in an unforgettable expedition.
Day 1: Arrive to Kilimanjaro, Tanzania

see more details>
Arrival Airport: Kilimanjaro International Airport (JRO)
Today we'll land at the base of the world's largest free-standing mountain and one of the Seven Summits: Mount Kilimanjaro. After settling in, you'll enjoy a traditional welcome dinner and experience the flavors of authentic East African cuisine. We'll spend the night in Moshi at the Selig Hotel — make sure you get to bed early to prepare for the start of our climb the following morning.
Accommodation: Selig Hotel
Day 2:Trek to Mandara Hut, Kilimanjaro

see more details>
After a filling breakfast, our guides will arrive to pick us up at the hotel. An hourlong drive will take us to the base of Mount Kilimanjaro, where we'll meet up with our chefs and porters, who'll be joining us on the climb. After a hearty lunch, we'll begin our journey towards Mandara Hut (8,907 feet; 2,715 meters), traversing through lush, untouched forest. Spend the evening taking in the gorgeous views and dining on traditional mountain food to fuel you for the days to come. (3-5 hours walking)
Accommodation: Mandara Hut
Day 3: Trek to Horombo Hut, Kilimanjaro

see more details>
We'll awaken to sunrays peeking into the hut. A nutrient-rich breakfast is essential for much-needed energy as we begin our climb. The first part of the journey travels up a steep ascent, past the Maundi Crater and through the verdant rainforest. Soon, the path will open into grassy moorland — cross your fingers for clear weather, as it allows for spectacular views of Kibo and Mawenzi peaks. Hiking steadily through this zone, we should reach Horombo Hut (12,205 feet; 3,720 meters) by late afternoon. After freshening up and taking a moment to relax, we'll once again dine on robust soups, breads, dried meats, and curries at the camp lodge. (4-6 hours walking)
Accommodation: Horombo Hut
Day 4: Trek to Kibo Hut

see more details>
After fueling up with breakfast, it's back to the climb. You'll feel as if you've set foot on the moon as we trek across the Saddle, a vast stretch of desolate land between Mawenzi and Kibo peaks. Around midday, we'll reach the bottom of the latter peak's crater wall and stop to recharge with a packed lunch. From there it's just a short distance to Kibo Hut (15,420 feet; 4,700 meters). Spend the remainder of the day resting and eating in preparation for the final climb. (4-6 hours walking)
Accommodation: Kibo Hut
Day 5: Summit to Uhuru Peak, Kilimanjaro

see more details>
Accompanied by our expert guides, we'll set out by torchlight around 12 a.m. and start our ascent to Mount Kilimanjaro's summit, Uhuru Peak (19,341 feet; 5,895 meters). This allows us to reach our first stop, Gilman's Point (18,652 feet; 5,685 meters), by sunrise to watch the fiery sun rise above a sea of clouds. The initial climb is steep, over loose volcanic scree, but our slow and steady pace over a well-worn trail will allow us to reach Gilman's Point in ~5-6 hours without acclimatization problems. After sunrise, we'll continue on our final ascent along the crater rim to Uhuru Peak, the highest peak in Africa. We'll trek past one of the largest craters on the continent, see the only glaciers in Africa, and revel in the stunning panoramic views as we reach Uhuru peak — an experience of a lifetime. Despite your exhaustion, you'll celebrate this incredible moment and take pride in this special accomplishment. After documenting your success in reaching Africa's highest summit, we'll begin our surprisingly quick and easy descent down the crater rim and back to Horombo Hut. Upon arrival to base camp, the crew will greet us with one of the most satisfying dinners you've ever had. (11-15 hours walking)
Accommodation: Horombo Hut
Day 6: Descend Kilimanjaro Mountain

see more details>
Today we say goodbye to the mountain as we retrace our steps with a laidback walk to Mandara Hut for lunch, followed by a scenic trek through the forest to the park gates. From here, we'll part with our invaluable crew and head back to Moshi via private bus. We'll spend a well-deserved afternoon relaxing at Chemka Hot Springs; this campsite will feel like a secluded paradise with its tranquil turquoise waters shaded by protective trees and vibrant palm fronds. (5-6 hours walking)
Accommodation: Selig Hotel
Day 7:Depart from Kilimanjaro Airport

see more details>
Sadly, it's time to leave Africa. Our private bus will bring us to Kilimanjaro International Airport, where we'll board our international flights home. If you're ready for even more adventure, you have the option to extend your trip with a safari in the Northern Circuit of the Serengeti.
Departure Airport: Kilimanjaro International Airport (JRO)
+ 4 Day Tanzania Safari Extension

see more details>
Join us on a safari experience in the Serengeti! We'll adventure to the city of Arusha, home to beautiful hand-crafted goods, mouthwatering cuisine, and the entrance point to the Serengeti National Park. You'll get to meet villagers, immerse yourself in their culture, and ride beside agile cheetahs, bounding gazelles, and peaceful elephants, in one of the world's most famous wildlife parks.
Departure Airport: Kilimanjaro International Airport (JRO)
Trip Inclusions
Service Level: Comfortable (Kilimanjaro huts; private transport; private guide)

Route: Marangu Route (Moshi, Mandara Hut, Horombo Hut, Kibo Hut, Uhuru Peak, Horombo Hut, Moshi)

Accommodation: Hotels and huts

Transport: Private vehicles

Meals Included: Three meals per day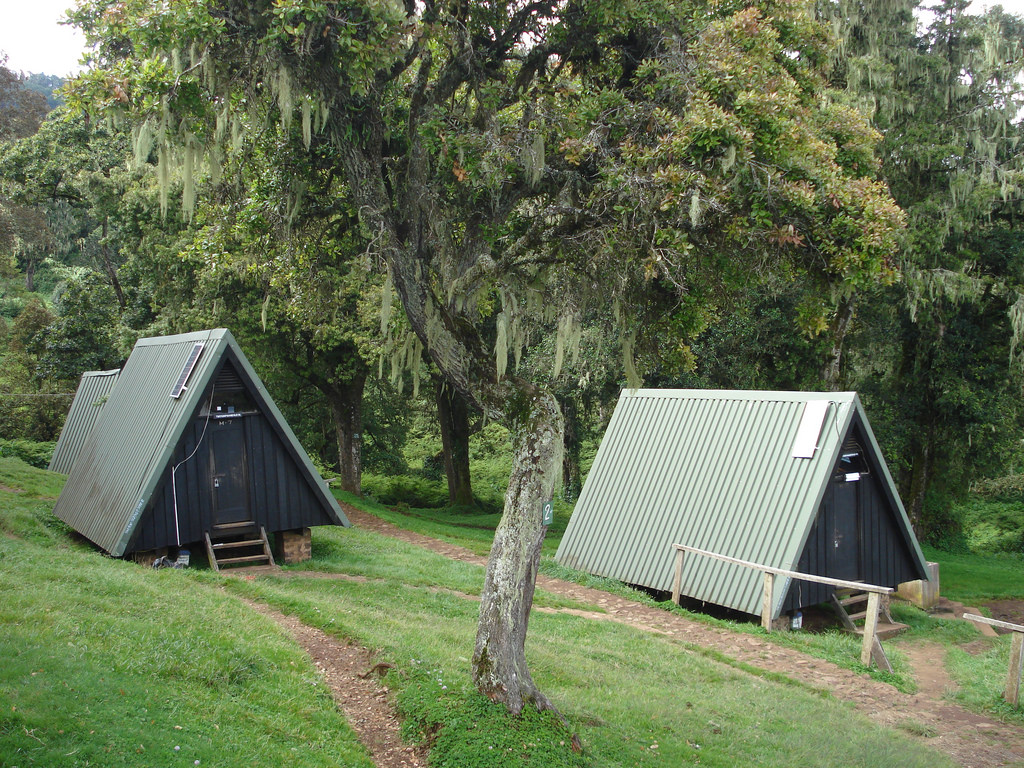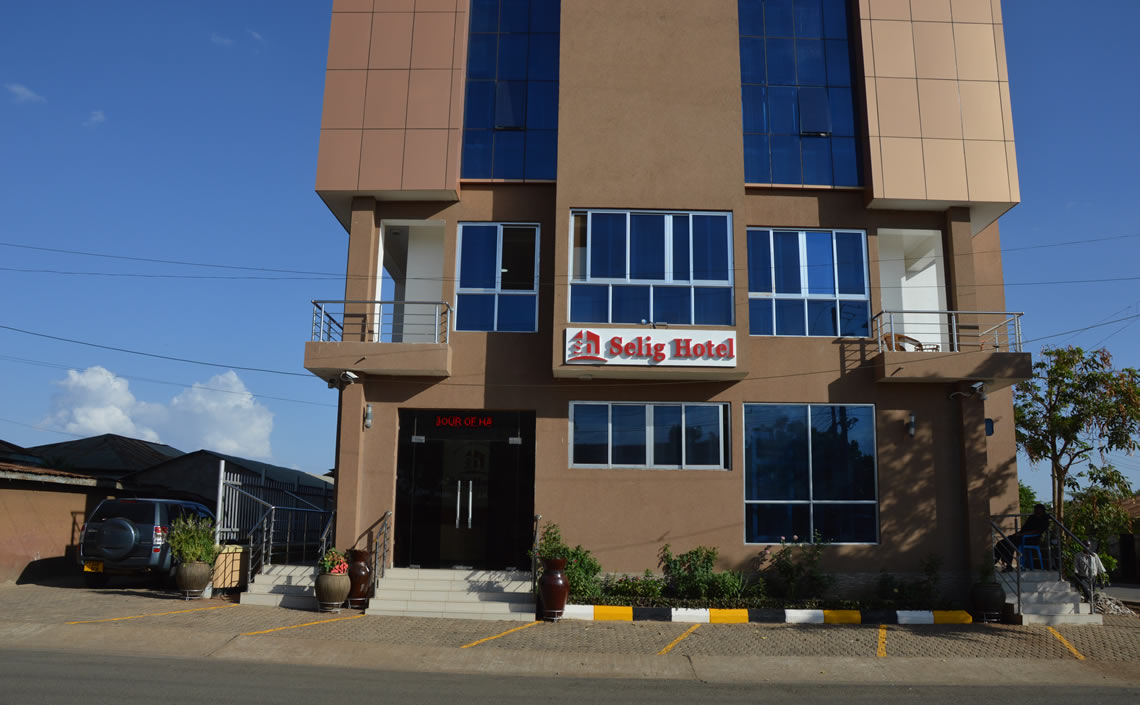 This Acanela Expedition © is a high-energy adventure that involves many hours of walking and hiking each day. Embark on this small-group exploration prepared to have unique encounters with the landscapes of the mountain while experiencing beautiful wildlife and culture along the way. We recommend that travelers be in good physical condition
Expert Mountain Guide
To Abdul, Kilimanjaro is more than a picturesque backdrop to his village; it is his whole life. This mountain is his job and his livelihood, as well as that of his family and friends in his village. But even more than that, Kilimanjaro is Adbul's home, and he has a profound love and appreciation for it.
Dates and Prices
See all dates and prices >

From $3,600 / person | Comprehensive package including accommodation for all nights; in-country transport by private bus, train, or flight; lecture and instruction materials from our expert guides; all activities as listed on the itinerary; and three meals per day.
+ 4-Day Extension to Serengeti: starting at $1,600 / person
+ Single Supplement: $300 / per person
Searching Availability...
Frequently Asked Questions
+ How much should I tip?
It is customary to tip $15-$20/day for the main guide; $10-$15/day for the assistant guides; $10-$15/day for the chef, and $5-$10 per day for each porter. Note that this amount is per group, and not per person.
+ What is the success rate of Kilimanjaro?
There are seven routes up Kilimanjaro, with Marangu being the only route that provides hut accommodation for hikers (usually giving travelers a better chance of summiting the mountain). We find that Marangu is usually the best fit for most of our travelers. Read more about the different routes and their success rates on our blog: Kilimanjaro Success Rates by Route.
+ How do I prevent AMS (altitude sickness), and how should I train?
Prepare to hike Kilimanjaro by walking several miles each day, hiking on the weekends, and eating healthy foods. Being prepared before you climb will help you stay focused and healthy while on the route. We recommend that our travelers take alitude medication (Diamox) while climbing the mountain. Our guides will do their best to help you aclimatize, ensuring that you take your time while climbing (going slow means a higher chance of summiting), eat well, and rest well. Learn more about how to prepare for your mountain climb on our blog: "How Should I Train Before Climbing Kilimanjaro?"
+ What is the elevation of Kilimanjaro?
Kilimanjaro has an altitude (elevation) of 19,341 feet, or 5,895 meters.
+ Which Kilimanjaro route is the best?
That depends on your fitness level and your personal preferences, although we find that the Marangu Route is a great option for most climbers. Here are a few of the differences between the routes:
Marangu Route: the only Kilimanjaro climb route with hut accommodation (also known as the Coca-Cola route and the most popular options).
Machame Route: the second most popular climbing route up Kilimanjaro
Rongai Route: the easiest route on Kilimanjaro
Shira Route: one of the hardest routes, with a lot of altitude gain on the first day.
Lemosho Route: The most beautiful Kilimanjaro climb route, but also the most expensive
Umbwe Route: the most difficult and demanding route on Kilimanjaro.
Kilimanjaro Travel Guides