Destinations: Turkey | 8 Days
Travel Style: Classic Expedition
Activity Level: • • 3 • •
Group Size: Min 1, Max 16
Average Age: 18 to 65+
Prices From: $3,400
Journey Overview
see more details >
Welcome to Turkey! Start your adventure in Cappadocia, known for its whimsical architecture and mesmerizing landforms, and it's famous for the hot-air balloons that float above certain parts of the region. As we continue onward with the tour we will visit Istanbul, the capital of Turkey and the home of three major ancient civilizations: Byzantine, Roman, and Ottoman Empire. Istanbul, once referred to as Constantinople, is the gateway between Europe and Asia, so we'll dive into the diverse culture and experience being in two continents at once.
Day 1: USA / Turkey
see more details >
Arrival Airport: Istanbul International Airport (IST)
A private shuttle transfer from the airport to your hotel, where you will spend the rest of the evening and get some rest before departing to the Cappadocia region the following morning!
Accommodation: Boutique Airport Hotel
Day 2: Istanbul to Cappadocia
see more details >
Take a morning flight to Göreme, a town in Turkey's Cappadocia region, is a UNESCO World Heritage site that houses architecture and artwork from the early 10th and 12th centuries. Stunning jagged stones cover the landscape and vibrant hot-air balloons fill the sky.
The town of Göreme is where you will spend the first two nights of the trip. We will start off our stay by exploring the shops around Göreme and grabbing light refreshments at a Turkish carpet shop. For dinner, we will make our way over to a traditional folkloric dinner where we will be introduced to the Turkish culture through food, music, and dance.
Accommodation: Cave Hotel
Day 3: Hot-Air Balloon Ride and Complete Tour of Cappadocia
see more details >
Weather depending, you'll wake up bright and early to catch a hot-air balloon ride around sunrise. The hot-air balloon ride will last approximately an hour, allowing us to catch sight of the beautiful sunrise and overlook the drastic landscape. We will have a traditional champagne celebration at the end of the flight and you will be provided with an attendant certificate to keep as a souvenir and remind you of this adventure for the rest of your life.
At 9:30 a.m., you will be picked up from the hotel for a Cappadocia Green tour; the first destination will be Göreme Panaroma where you can have one of the best views of the region. Afterward, you will visit Derinkuyu Underground City, a large and deep underground settlement. It has eight levels and is connected by narrow tunnels. Then you will visit Selime Cathedral, which is the biggest rock-cut monastery of the region. Here, you will see a landscape that shares similarities with the Star Wars movies, making it a popular tourist destination.
After having lunch, you will make your way over to Ihlara Canyon, where you will hike beside the Melendiz River. The Canyon is about eight and a half miles in total, but you will hike the most popular part of it, which is around two and a half miles long and takes almost an hour to do. You will then head over to Pigeon Valley, which is located in Uçhisar town. Here, you'll have the pleasure of experiencing one of the best panoramic views of the region.
*Accommodation: Cave Hotel
Day 4: Cappadocia / Istanbul
see more details >
You will be picked up from your hotel at 9:30 a.m. for another Cappadocia adventure — the Red Tour. The first stop is Uchisar Castle, which is the highest rock formation of the region. The next destination is Goreme Open Air Museum, where you can see rock-cut churches carved by early Christian monks, unique for their 10th- and 11th-century frescoes. After visiting the Open Air Museum, the next stop will be Çavuşin, an Old Greek village, to see Greek houses abandoned after the population exchange in 1924. You will tour the town and then visit the pottery workshop, where you will learn about ceramics and red clay work. One of the masters will demonstrate how the pots are made through ancient free-hand techniques. After the class, you will visit Paşabağı where spectacular mushroom-shaped rock formations can be seen.The next stop is Devrent Valley, also known as İmagination Valley. The valley contains many red-colored, animal-shaped rocks. Some of the most frequent shapes seen are a camel, lizard, owl, snake, chicken, and penguin.
The tour will end around 4 p.m., when you will be privately shuttled to the airport where we will catch a flight to Istanbul, Turkey's capital. In the afternoon, we will cruise between two continents as we make our way down Bosphorus Strait, all while enjoying a three-course Turkish dinner, experiencing three hours of traditional Turkish entertainment, and marveling at the historic city's breath-taking views.
Accommodations: Boutique Hotel.
Day 5: Istanbul Tour
see more details >
We will grab an early breakfast at our hotel and then get picked up by a private shuttle at 8 a.m. to go on an Istanbul Old City Tour. We will begin our tour by stopping at Hagia Sophia, a masterpiece of world architecture that has stood in the center of Istanbul for 15 centuries. Next, we will pay a visit to the Byzantine Hippodrome, what used to be the central hub for first the Roman Empire and later the Byzantine Empire. Next, we will make our way over to the famous Blue Mosque (also called the Sultan Ahmed Mosque), known for its unique architectural designs and illuminating stained-glass windows.
During and after lunch, we will visit the Grand Bazaar, the biggest and oldest bazaar in the world, comprised of over 66 streets, 24 entrance doors, five mosques, and more than 4,000 shops that house rich collections of handmade carpets, jewelry, leather, and souvenirs. We will end our afternoon visiting the Topkapi Palace, a place that dates back over 600 years ago and was used as an administrative center for the government.
Accommodation: Boutique Hotel.
Day 6: Istanbul Tour
see more details >
We will start out our morning exploring the city walls, built during the ruling of the Eastern Empire. They are nearly 14 miles (22 km) in length. After the city wall tour, we will make our way over to the Golden Horn, a major waterway that exemplifies the split of the European and Asian continent. The Golden Horn port has played a major role in Istanbul's development as it was where colonization began during the Byzantine period.
For lunch, we will make our way over to Istanbul's famous Spice Bazaar, also known as the Egyptian Bazaar. Here, you will find a variety of foods flavored with the world's richest spices, and as you walk along the bazaar, you will smell cinnamon, cumin, saffron, mint, and thyme. In the afternoon, we will pay a visit to the Dolmabahçe and Beylerbeyi Palaces, along with the wooden villas and Rumeli Fortress. We will end our day with some independent exploring.
Accommodation: Boutique Hotel.
Day 7: Istanbul Tour
see more details >
The morning will be free to explore on your own, where you will have the opportunity to visit your favorite spots again in Istanbul. An Istanbulkart (travel card) will be given to you. You can also enjoy an add-on experience of relaxing and unwinding in a traditional hammam (Turkish bathhouse). Meeting up again at 4 p.m. at the hotel, we will spend the rest of the evening on a four-hour guided walking food tour, where we will learn about the tradition and history behind authentic Turkish food.
*Accommodation: Boutique Hotel
Day 8: Depart Istanbul, Turkey for Home or Optional Greece Extension
see more details
Enjoy a delicious breakfast at the hotel. After we check out of our hotel, we will travel to Istanbul Atatürk Airport to catch our international flights back home or continue onwards to Greece if you have opted to participate in the tour extension.
Departure Airport: Istanbul International Airport (IST)
Ask about our extension option to Greece of Uzbekistan.
Trip Inclusions
Travel Style: Classic
Route: Cappadocia and Istanbul
Accommodation: Four-star hotels
Transport: Private shuttles; in-country flight
Meals Included: Two per day
Accommodations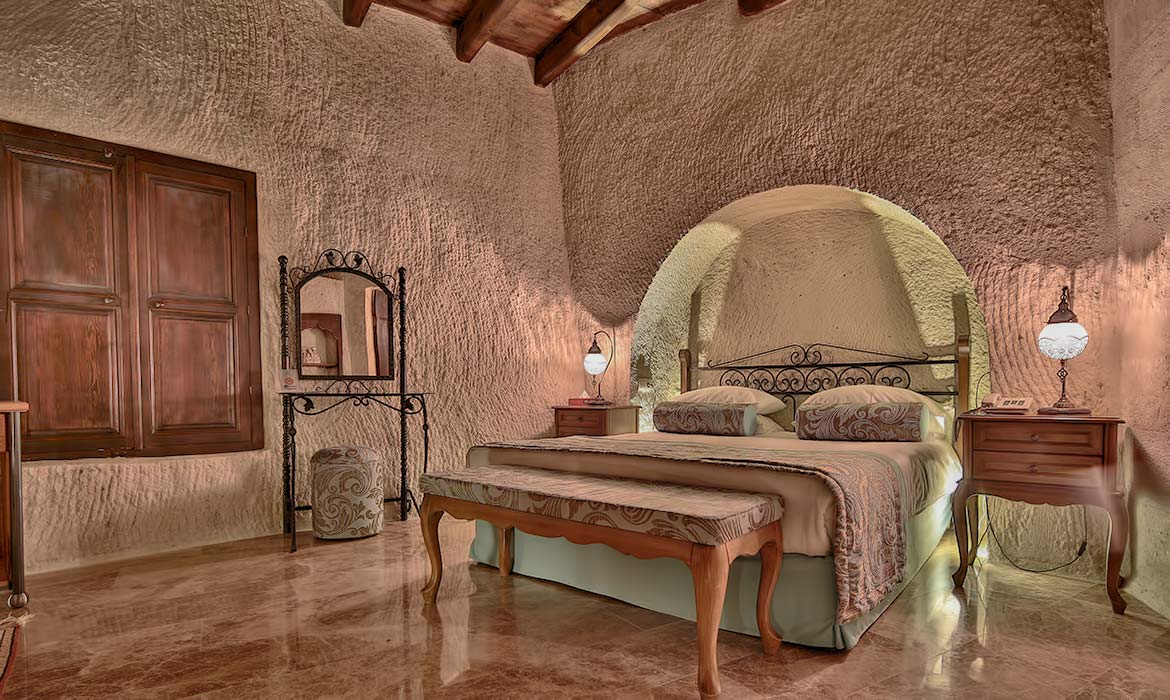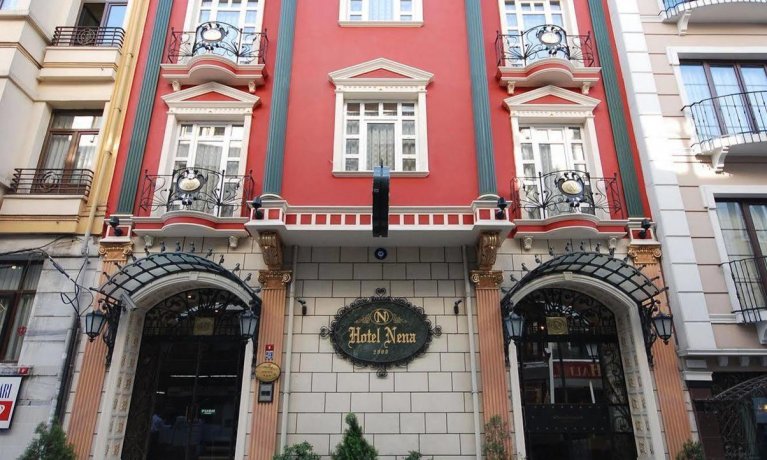 This Acanela Expedition © is the perfect fusion between comfort & adventure. Embark on this small group exploration and have hands-on encounters with local people and cultures, while experiencing all the historical & culinary highlights along the way.
Dates & Prices
From $3,400 / person | All inclusive package including boutique four-star accommodation for all nights; all in-country transport; two meals per day; and all activities as listed on the itinerary. *International Airfare and Visa Fees not included
+Single Room Supplements and Extension add-ons become available after you select Book Now.
Searching Availability...
Frequently Asked Questions