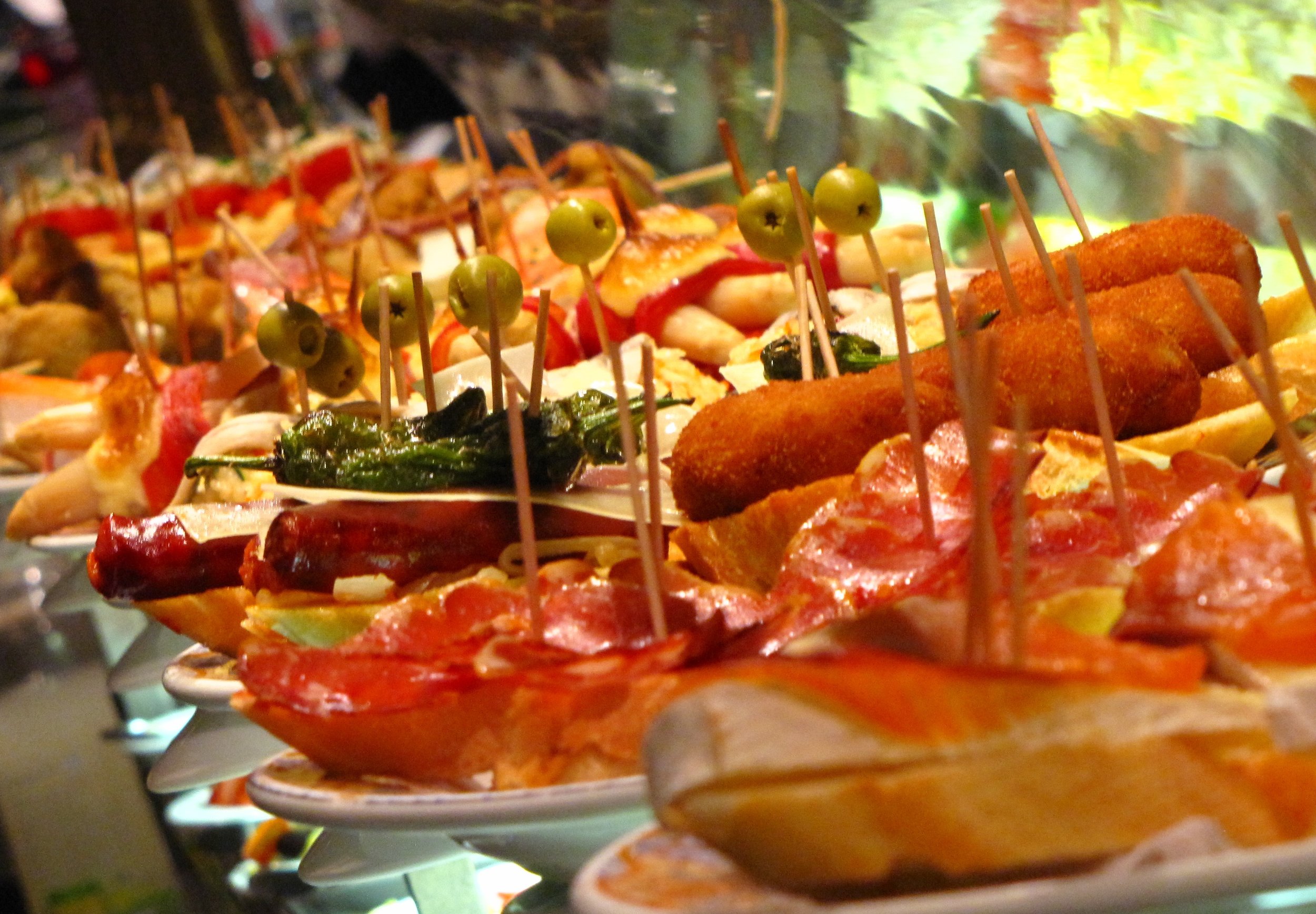 Overview: Andalusia, Spain | 7 Days
Departures: On Mondays
Group Size: Max 16 Participants
Prices From: $3,600 per person
Dates & Prices
See all dates and prices >

From $3,600 / person | Comprehensive package including boutique accommodation for all nights, in-country transport to activities, expert guides & culinary instructors, all activities as listed on itinerary, and two meals per day. *International Airfare and Visa Fees are not included
Please note: Solo travelers are required to choose a single room when they make their booking.
Single Room Supplements and Extension add-ons become available after you select Book Now and hit continue. *Extensions are not eligible for discounts or promotions.
Searching Availability...
This Acanela Expedition © is the perfect fusion between comfort & adventure. Embark on this small group exploration and have hands-on encounters with local peoples and cultures, while experiencing all the historical & culinary highlights along the way.
Itinerary
Trip Highlights:
Three exquisite hands-on cooking classes with notable chefs from around the region

Sherry tasting experience out in the vineyards of Ronda

Olive mill visit along with olive oil tasting experience

English speaking culinary guide and expert throughout your tour experiences

Four star boutique hotel accommodations for the entire trip

Delicious tapas tours and dining experience
Inclusive of two wonderful meals each day

Optional extensions to beautiful Madrid or stunning Tangier (Morocco)
Journey Overview:
see details >
Embark with our team as we immerse and cook our way throughout Andalusia, Spain, exploring tradition, history, and culture, while being mentored in Spanish and travel cuisine. This is a great opportunity to develop your skills as a cook, or simply come home with a variety of recipes to share with friends, and explore some of Andalusia's hidden mountains, cliff-top roads, and wineries. At the end of your trip, you'll receive a greater love for diverse cooking including French, Mediterranean and Italian cuisine that you can use when you go back home.
Day 1: Arrive in Ronda, Andalusia:
see details >
You'll start your journey in the beautiful Andalusian city of Rhonda. Check into your hotel and take the opportunity to explore your surroundings. Tour the city's Pueblos Blancos (White Villages); the whitewashed houses and stone castle walls balance atop a jagged limestone ridge, stopping abruptly at cliff's edge, and overlooking a steep plunge to the river below. You'll feel as if you've stepped into a fairy tale as you follow the labyrinth of cobbled streets leading to Rhonda's castle, offering exhilarating views over the town and rolling plains below. In the evening, gather round for a welcome dinner as we begin to discuss the culinary week ahead. Accommodation: Hotel Catalonia Reina Victoria>
Day 2: Traditional Cooking Class:
see details >
Today you'll learn about the abundant goods of the Andalusian homeland, including wine, cheese, olive oil, and sherry vinegar. The chef will walk you through preparing various traditional Spanish dishes, from beloved starters to meat & seafood-filled main courses to exquisite desserts. Together you'll get a taste of Andalusia's diverse culinary traditions. Accommodation: Hotel Catalonia Reina Victoria>
Day 3: Tapas Tour & Artisan Markets:
see details >
Today's highlight: tapas! You'll stroll through the narrow streets and make your way towards the locals' favorite tapas bars. As you munch on delectable tapas accompanied by a glass of Fino or Manzanilla sherry, you'll learn about the region's fine cheeses; the cheeses are made from local goat milk—herds live in the mountainous areas of the region. Through an interactive workshop and visits to cheese artisans, you'll learn how it's cultivated, produced, and enjoyed—the Spanish way. Accommodation: Hotel Catalonia Reina Victoria>
Day 4: Seafood & Fish Cooking Class:
see details >
After a delicious breakfast, you will have the opportunity to embark on another culinary adventure—this time focusing on the diverse seafood found along Spain's southern coast. Since Andalusia touches both the Mediterranean Sea and the Atlantic Ocean, there's a rich culture and history of seafood, dating back centuries. With your chef, you'll prepare mouthwatering dishes such as, seafood paella, burrida de raya, and a variety of tapas. Accommodation: Hotel Catalonia Reina Victoria>
Day 5: Olive Mill Experience:
see details >
This morning, you'll travel into the countryside for your very own hands-on artisan olive oil experience. Andalusia is renowned for its olive oil, as well as its exquisite olive groves and mills. Learn how they're harvested and processed into some of the finest olive oils in Spain. Next on the agenda is Sierra de Grazalema Natural Park, known for its scenic panoramic views overlooking sparkling springs, followed by a traditional Spanish lunch in the home of a local. Accommodation: Hotel Catalonia Reina Victoria>
Day 6: Cooking class and Wine Tasting Experience in the Vineyard:
see details >
Enjoy local wines and an authentic culinary experience as you embark on your final cooking class, this time in one of Rhonda's most scenic vineyards. Before class begins, get a first-hand look at how Andalusian wines are produced, and relish the taste of various robust wines, fresh from the barrel. After the tasting, your chef will guide you through the recipes of the most popular tapas. These dishes may include clams in green sauce, pollo al ajillo, and lamb stew. You'll finish the day by gathering round the table, sharing exquisite dishes and tales from this unforgettable experience. Accommodation: Hotel Catalonia Reina Victoria>
Day 7: Countryside Visit & Departure:
see details >
After one last scrumptious Spanish breakfast, you'll travel through the Andalusian countryside on your way to the airport, passing rolling fields and luscious mountains. Now it's time to catch your international flight back home, or, if you choose, extend your stay another 3 days in Morocco (see Morocco extension directly below).
Optional 3-Day Morocco Extension:
see details >
Influenced by Mediterranean and Arab countries, Moroccan cuisine embodies a wide range of tastes and flavors, enhanced by unrefined olive oils, preserved lemons, and flavorful dried fruit which add zest to sauces and stews. Authentic dishes use a variety of spices, including turmeric, cumin, saffron, and coriander. Spend 3 days in Tangier, Morocco, learning about country's culture and cuisine. Prepare traditional dishes such as lamb couscous, pastilla—a pigeon meat pie, and other favorites, such as tagine—a slow simmered stew made of lamb, fruits, and plethora of spices. Morocco offers visitors a delicious taste of authentic cuisine, a truly unique blend of flavors, and dishes that will impress even the most seasoned foodie.