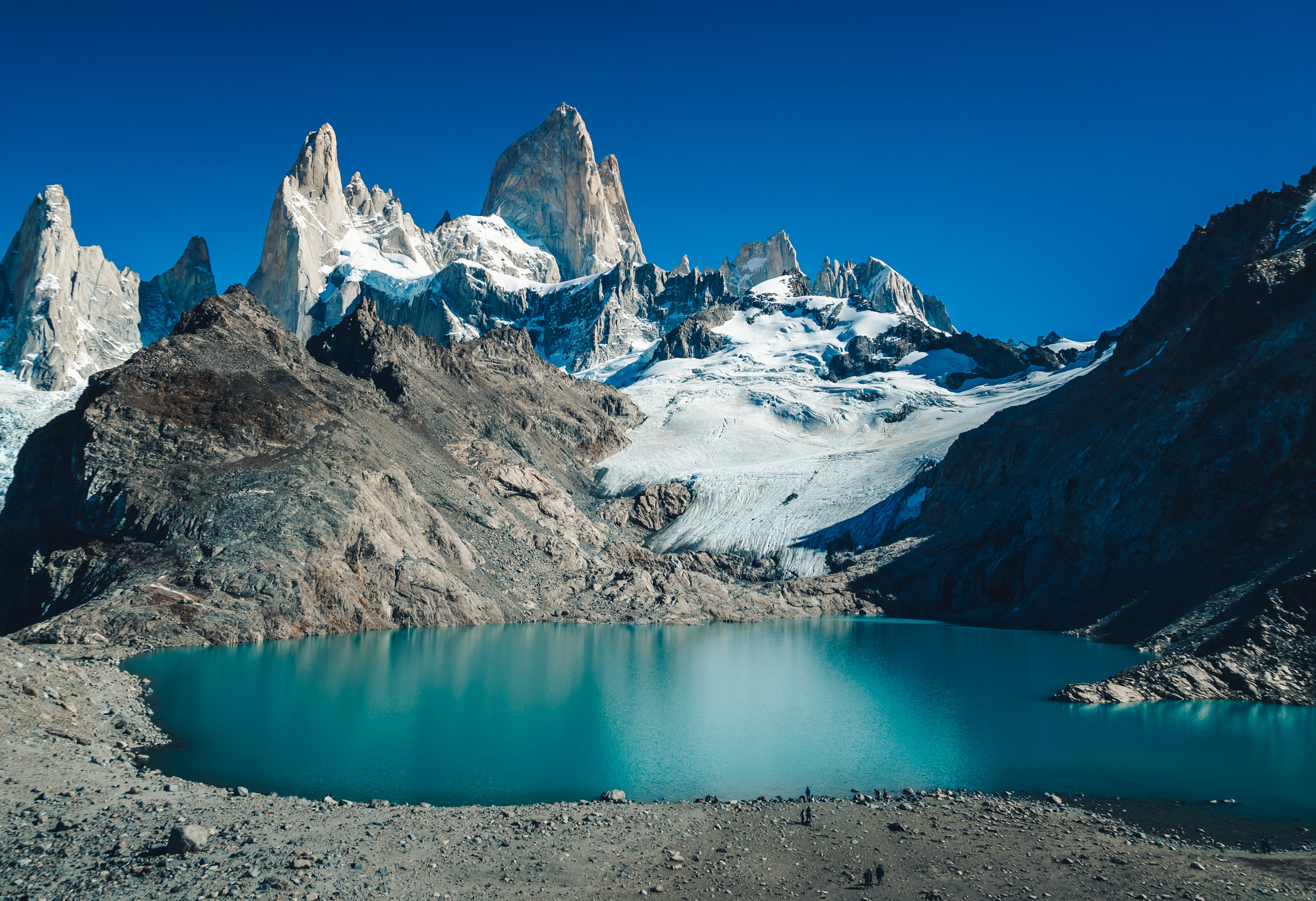 Overview: Torres Del Paine | 7-10 Days
Departures: On Mondays
Group Size: Maximum 16 people
Price From: $4200 per person
Searching Availability...
Trip Price $4200
Single Room Supplement + $1200
4-Day Extension to Santiago + $1600 / person
4-Day Extension to Buenos Aires + $1600 / person
*Extensions are not eligible for discounts or promotions.
All inclusive package including accommodation for all nights, in-country transport by private bus, train, or flight, lecture and instruction materials from our expert guides, all activities, and meals as listed on the itinerary. *International Airfare and Visa Fees are not included.
Your deposit is flexible up to 60 days prior to departure, at which time your deposit becomes final and full payment is due. If you are interested in a Trip Extension, extensions become available as add-ons after you select Book Now and Continue.
Please note: A $250 nonrefundable park fee is required to reserve your space in the park during your travel dates, this will be taken from your deposit upon booking.
This Acanela Expedition © is the perfect fusion between comfort & adventure. Embark on this small group exploration and have hands-on encounters with local peoples and cultures, while experiencing all the historical & culinary highlights along the way.
Contact Us: 1-323-657-3496
Call to speak with one of our agents about this trip, or email us at: expeditions@acanela.com
Itinerary Overview
Trip Highlights
Connect with nature as you explore the breathtaking backcountry of Patagonia

Lodge in beautiful boutique hotels, some of the region's most sustainable accommodation

Travel through stunning mountain passes, pristine alpine lakes, massive glaciers, and even the famous towers of Torres del Paine

Explore unique Fauna and Flora and engage with the region's rich history and culture
Day 1 Arrive to Puerto Natales, Patagonia
see more details >
Arrival Airport: Puerto Natales International Airport (PNT)
Arrive in Puerto Natales, Chile, one of Patagonia's main cities. Upon arrival you will be met by your driver and guide and transported to your hotel for the evening. With the sun setting around 11 p.m., the days feel like they go on forever. We'll have plenty of time to gather at our hotel and debrief over a delicious dinner. Accommodation: El Muelle Hotel Boutique or similar
Day 2 Arrive to Torres Del Paine National Park
see more details >
This morning we will transfer to Torres Del Paine National Park, Along the way we will pass Laguna Amarga, with views of the lake and mountainous surroundings and Cero Castillo Village, where we will make a brief stop to explore and stretch our legs. After an exhilarating day full of nature, we'll head back to our accommodation to share a meal together. Accommodation: Refugio Torres Central
Day 3 Los Cuernos Trail & Nordenskjöld Lake
see more details >
The next day, we'll hike the scenic Los Cuernos Trail. Translating to "the Horns," it was named after the two granite peaks towering over the lush greenery and endless plains. The winding trail leads to the breathtaking Nordenskjöld Lake, which is famous for its electric, frosty turquoise water. After our journey, we'll settle into Refugio Los Cuernos, a cozy cottage at the end of the trail. Spend the rest of the afternoon relaxing and refueling alongside the picturesque views. Accommodation: Refugio Los Cuernos
Day 4 Valle Frances
see more details >
Valle Frances, or the French Valley, is a must-see destination in Torres del Paine. The challenging trek travels through the heart of Paine Massif—we'll journey past staggering mountains and glaciers and over roaring rivers. Marvel at the geological formations and endless natural beauty as we end at the Refugio Paine Grande, sitting beside a stunning, milky lake. We'll stretch our legs and relax as we recount the day's wonders and prepare for even more tomorrow! Accommodation: Refugio Paine Grande
Day 5 Grey Glacier
see more details >
Enjoy a filling breakfast and then set out on an adventure through some of the most beautiful glaciers in Patagonia at Glacier Lake. We will spend the morning trekking with views to Nordenskjold lake, that will take you to Campamento Italiano. The highlight of the morning will be visiting the famous Grey Glacier. After reveling in the mind-blowing views, we'll return to the cozy Refugio Lago Grey to warm up and rest for the night. Accommodation: Refugio Lago Grey
Day 6 Torres Del Paine/Puerto Natales
see more details >
Enjoy a filling breakfast and then set out on an adventure through some of the most beautiful scenery in Patagonia before we begin our journey back to Puerto Natales. The drive will be a good opportunity to rest or just relax enjoying the passing landscape out your window. Once we arrive at Puerto Natales, we will be dropped off at our accommodation. Accommodation:El Muelle Hotel Boutique or similar
Day 7 Depart Puerto Natales
see more details >
After an extraordinary, Patagonian adventure, it's time to say goodbye. We'll rise bright and early and drive to Peuerto Natales for our flights home usually via Santiago or Buenos Aires). If you're looking for even more adventure and excitement, join us on one of our 4-day extension trips!
Departure Airport: Puerto Natales International Airport (PNT)
4-Day Extension to Santiago
Spend some time in Santiago, marveling at the beauty of this vibrant Chilean city. Over the next two days, we'll explore open-air markets, visit the home of legendary poet Pablo Neruda, and eat local cuisine in the heart of Patagonia.
4-Day Extension to Buenos Aires, Argentina
Travel across Patagonia to Buenos Aires—a stunning, cosmopolitan city. With rich history and culture permeating every inch of this unique city, there's never a dull moment! Tour iconic landmarks, engage with the locals, and dine on some of the best cuisine Argentina has to offer.