While many might think the Middle East is blazing hot year round, Israel surprisingly has four distinct and unique seasons. Eliminate the stress of figuring out what to pack by utilizing this extensive Israel packing list full of travel tips.
YEAR ROUND NECESSITIES
Frequent travelers often come to have favorite travel accessories they never set out on an adventure without. A water bottle serves as an important first necessity. Always remember to stay hydrated in the dry climate. Many visitors report cases of dehydration, especially if their plans include lots of walking. We recommend packing a bottle of sunscreen as well. If hiking in the Golan Heights, Galilee, Jerusalem or Mitzpe Ramon, have a good pair of hiking shoes for the sandy, dry and stony terrain. Additionally, make sure you have the correct charging devices for any electronics you will be bringing. You wouldn't want a dead battery when going to take some pictures of your travels. Israel uses European-style outlets so plan accordingly and buy a power adapter beforehand if needed.
The official currency is the Israeli Shekel. Be sure to take out some cash or contact your local bank that you will be traveling. Israel is full of bumpy cobblestone streets. Ditch your rolling luggage and find a great travel backpack to avoid any transportation hassles. Good news is that most houses and lodging facilities in Israel have dryers, making laundry very accessible.
SUMMER TRAVEL
With temperatures exceeding 90 F, you might be able to fry an egg on a car roof or come across a melting traffic cone during a summer day in Israel. Make note to pack light when creating your Israel summer packing list. Clothes made from cotton or linen tend to be airy and lightweight compared to others in the hot weather. Grab your bathing suit, SPF lip balm, pair of sunglasses and a travel towel for a trip to the beach. The towels with microfibers are known to dry quick. If you don't have room for a towel or have forgotten one, head to the market, also known as "The Shuk" for a colorful tapestry. If looking to blend in with the local style, purchase a pair of Birkenstock sandals or flip flops for comfort in the sweltering summer heat.
When visiting the Dead Sea, it's a good idea to keep your shoes on when walking on the beach to protect your feet from the rough pebbles. Although it's the lowest point on earth, temperatures can rise to 104 F along the sea. Bring an extra bag when visiting for room for Dead Sea skincare products on the way back. If you are by the Red Sea in Eliat, bring or rent some snorkel gear to explore the colorful fish in the nearby coral reef. If you are looking for swimming areas that will be less hot than the Dead Sea or Eliat, the Jordan River and Sea of Galilee are cooler options.
FALL TRAVEL
Temperatures during the fall involve warm days and cool nights, perfect for sightseeing without getting too hot. Trade in your sandals or flip flops for some sneakers. Be safe and pack some band-aids in case you experience blisters from all of the walking you will be doing. A t-shirt and pants should be suitable for most days but pack a light sweater or sweatshirt for some extra layers. Don't forget to pack a rain jacket as intense inclement weather is a high possibility during this season.
WINTER TRAVEL
While it will most likely will not snow on your trip to Israel, pack some thicker layers as the average temperature is 48 F in the winter. Pack a suitcase of sweaters, sweatshirts, fleeces, long sleeved t-shirts and long pants. As always, bring some comfortable closed toed walking shoes if planning on doing a lot of tours on foot. If heading to the northern region of Israel, consider adding a hat and gloves to your wardrobe as well.
SPRING TRAVEL
Similar to fall, pack layers as the temperature fluctuates throughout the day. While the spring is cooler than summer, it will still be warm enough for shirts that cover your shoulders and shorts during the day. Also, an umbrella is always good idea to have on hand for unexpected rain showers.
STYLE
In regards to style, there is overall no need to "dress up". Israel is a very casual country and jeans are appropriate for most occasions. Bring clothes that you wouldn't mind getting dusty or dirty. However, if you are visiting Tel Aviv, pack some 'going out' outfits to enjoy the city's vibrant nightlife and clubs. Girls, ditch the heels and opt for a pair of fancy sandals for walking the city's uneven cobblestones. Also throw in some loose pants to accommodate for all of the local food you will be eating. Between hummus, fresh falafel and sweet jachnun in this foodie's paradise, you'll want a little extra room for any stomach expansion.
If you are planning a trip to the markets, girls might want to think about wearing a camisole or strapless top for an easy method for trying-on clothes, since many of the shops do not have dressing rooms. It is important to keep in mind your outfit if and when you are visiting religious sites in Jerusalem. For both men and women travelers, plan on keeping your knees and shoulders covered when at these sites, such as the Wailing Wall. For women, some sites require a skirt or dress so pack accordingly. If planning on visiting the neighborhood Mea Sharim, make sure to dress even more modest than other religious sites. In this specific neighborhood women are asked to cover up to their wrists, ankles, neck and head to avoid being harassed for dressing immodestly. If you happen to forget, some of the more popular sites offer modest clothing, for you to borrow on your way in.
While there is no bad season to visit Israel, your style and suitcase will now be prepared for all types of weather and activities with these packing tips for traveling to Israel!

Post written by: Kirsten Cusack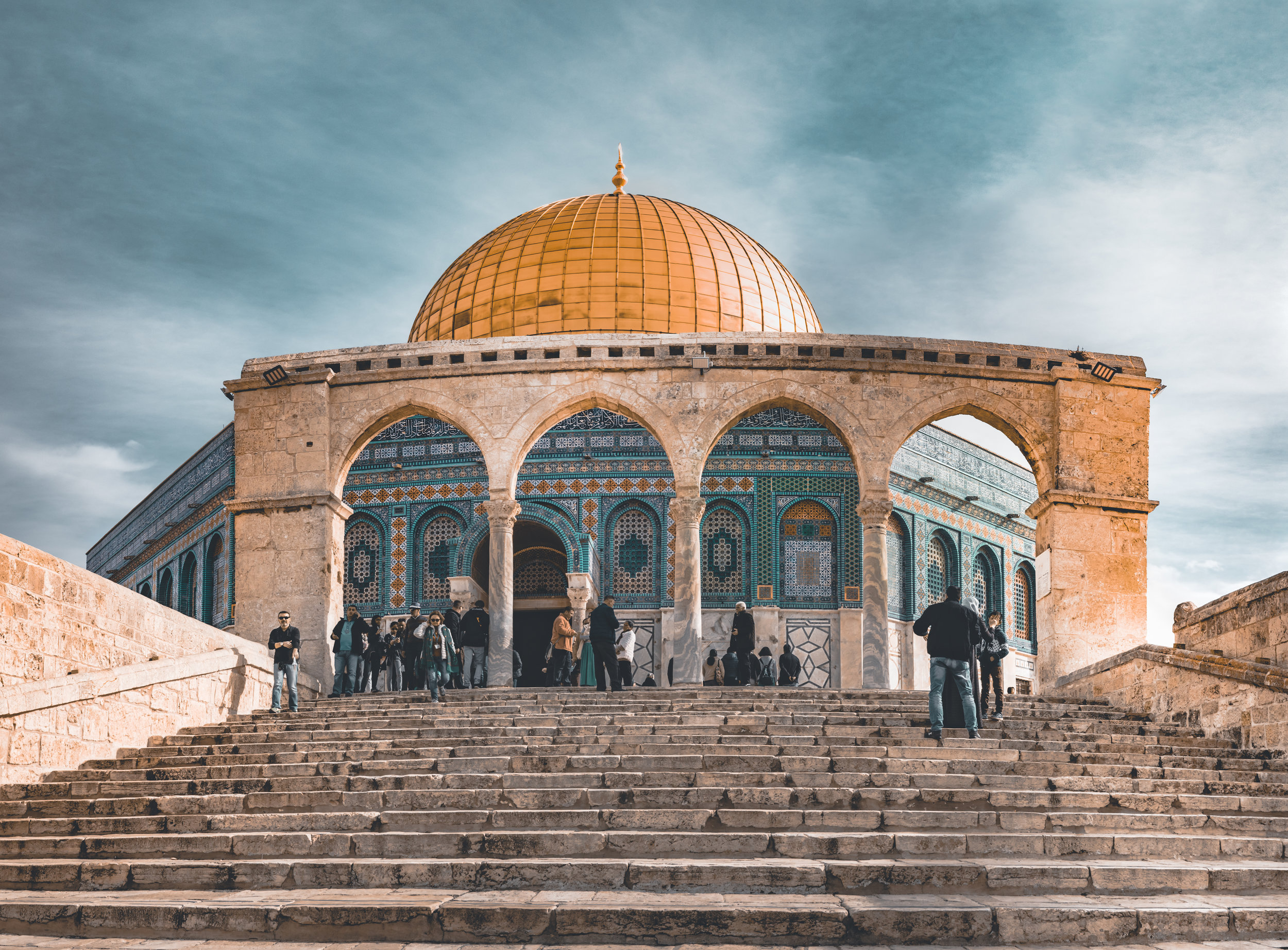 Israel
Discover the wonders of Israel from Tel Aviv to Jerusalem to the Dead Sea