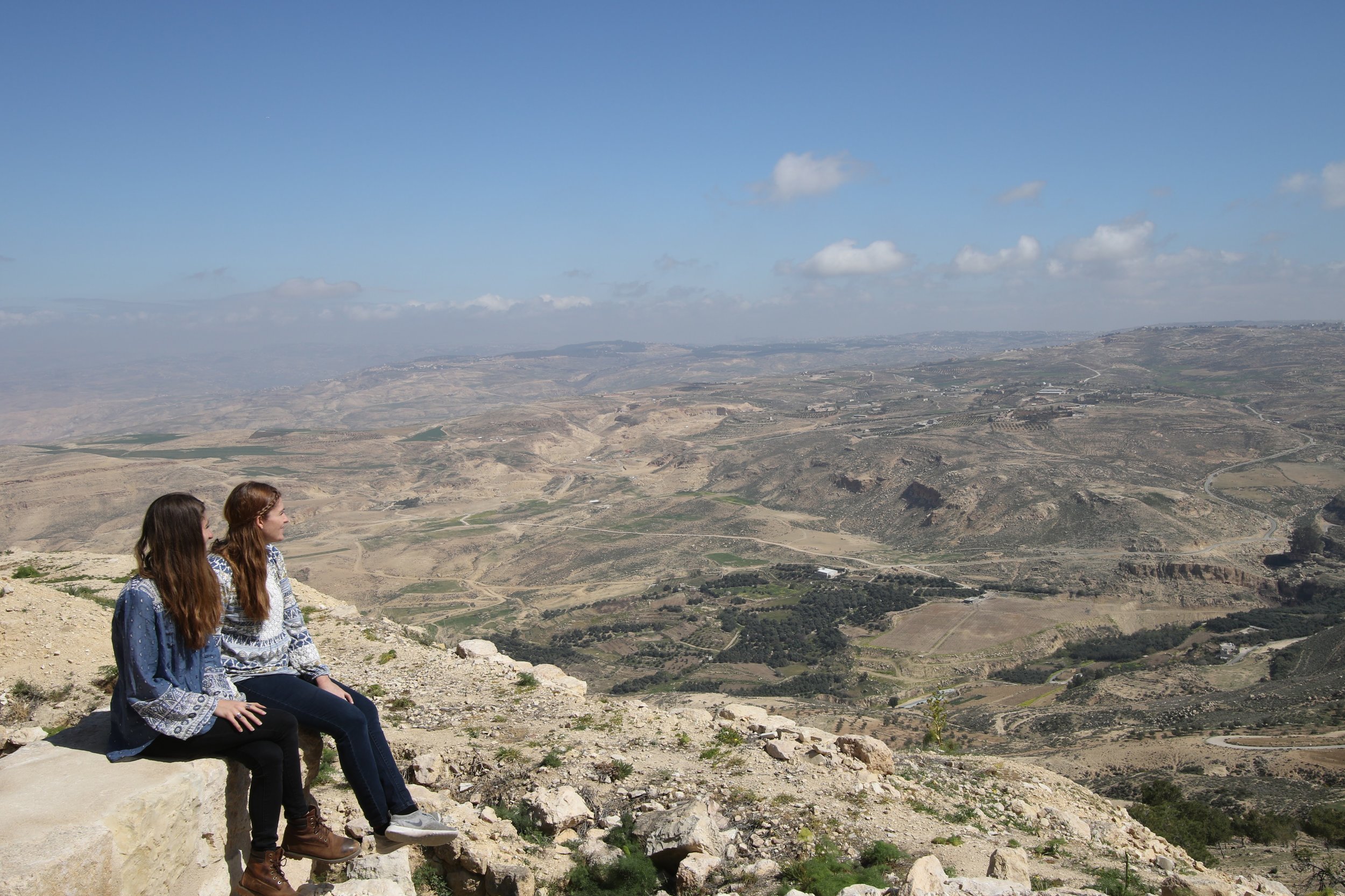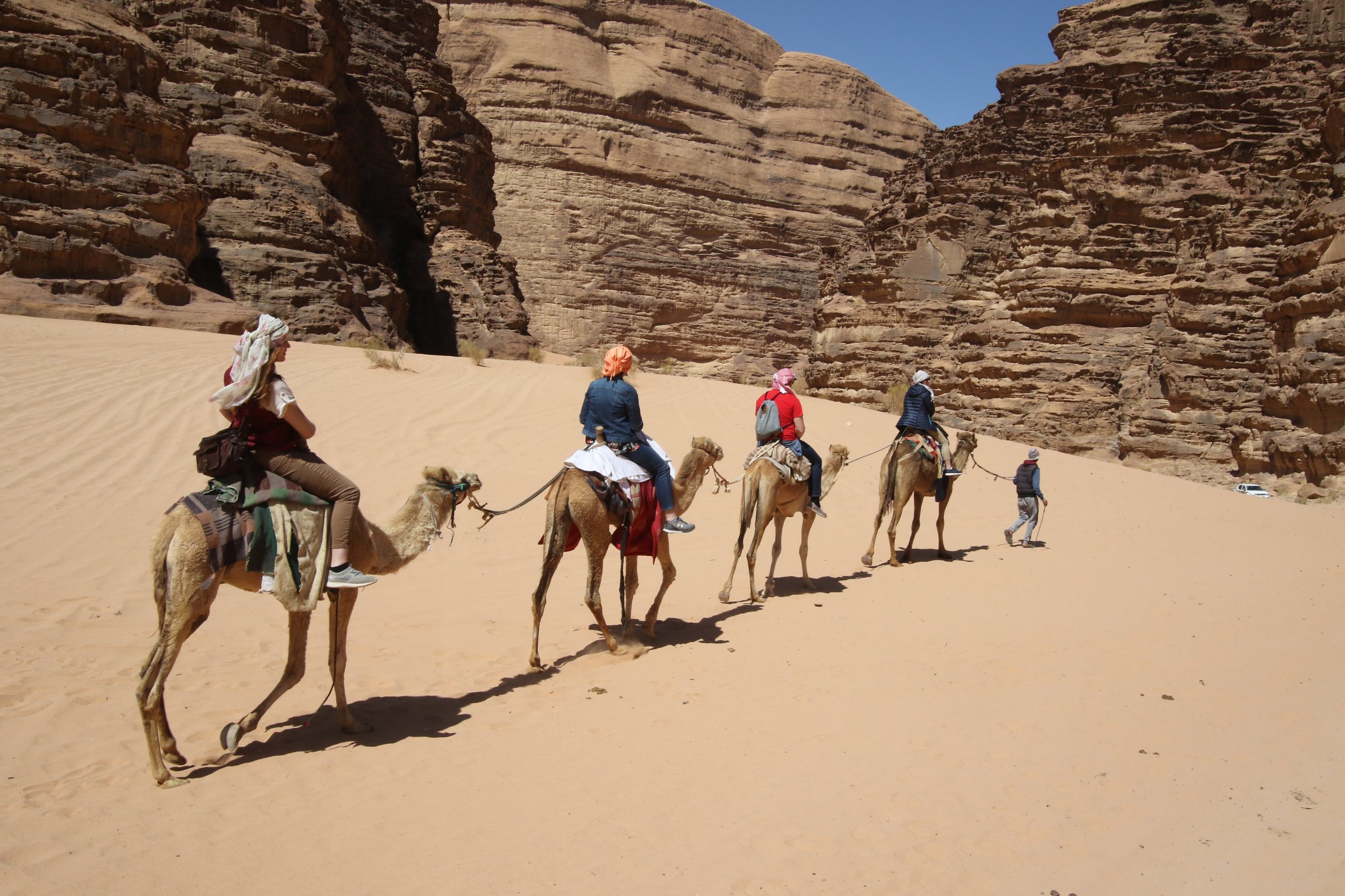 Daughter's Version:
Traveling is exhilarating in and of itself, but for me it becomes more special when I am able to share it with someone that I love. I attribute my love of adventure to my mother, who decided to leave her comfortable home in the USA and backpack through Europe when she was just 20 years old. Little did she know that 20 years later, she would inspire her daughter to do the same.
Since my first trip abroad (backpacking Europe just a handful of years ago), my mother has been by my side on my most memorable travel experiences and we have documented nearly 14 countries traveled together as we have taken a trip together every year since.
Our list of countries: Portugal, India, Nepal, Jordan, Israel, Cambodia, Thailand, Myanmar, Laos, Vietnam, China, Mexico, Canada, and USA.
Some of our adventures take us far and others keep us close to home, and the memories we have made together have been sweet and will be cherished forever. Let me share some of my top travel memories below:
Exploring the hidden beaches of Portugal and getting lost in the cobblestone streets of cities that were way older in years than both of us combined.

Walking up to the Taj Mahal at sunrise, watching the sun glimmer off the perfectly tiled walls and taking too many photos to know what to do with!

Arriving in Katmandu Nepal just weeks after the earthquake, making so many wonderful local friends, and climbing the Buddhist mountain in Nepal (oh yeah, and getting a little sick after eating too many momos!)

Visiting Petra, exploring the vast passageways and slot canyons, and counting the number of camels that would just walk on by!

Learning about the life of a Monk as we sat outside Angkor Wat in Cambodia, just memorized by its grandeur and beauty.

Flying over the temples of Bagan in Myanmar, participating in a Mahout elephant walk in Laos, and cruising through Halong Bay in Vietnam.
These memories are just a few of the wonderful moments spent with my mother in 14+ countries around the world. What memories do you have with your mother (either near or far)?
- Kylie C
Mother's Version:
Long bus rides up the coast of Portugal eating a jar of peanut butter together, bathing elephants in the river and feeling like a Mahout, going to an Indian pow wow in our own backyard, learning how to take a good selfie, and eating ice cream for every meal just because we could.
This is what traveling with my daughter looks like!
We made an effort to have meaningful family vacations as my children were growing up. Making happy memories and experiencing each other in an environment away from the daily routines in life strengthens bonds and lets you experience your family in new ways.
Traveling with one of your adult children is just as amazing; they get to see you not as Mom but as you, an individual. You learn about each other in all new ways, it's like forging a new friendship with someone you already know and love, they can see that you are like them in so many ways, yet not like them at all. It's an amazing thing!
Here are a few reasons why I love traveling with my adult daughter:
It strengthens our relationship. We get to spend time together in new places and explore the world. We have many conversations about life and meaning. We laugh together, and have time to be silly and listen to each others' dreams. I cherish the time we get together, with out the distractions of everyday life.
It's an education. We get to learn about new cultures and meet new people. As we learn about them, it opens up a new level of appreciation for what we have, and a desire to create more goodness in our surroundings. After all the years of helping with homework and learning from a book, it's so much better to learn by experiencing it in person.
Awesome photos. It's pretty hard to take a bad picture when you are seeing new places and having fresh and different experiences. We also share our camera equipment and learn new skills from each other and we have time to perfect our photography skills.
I learn so much from her. I come home knowing how to do things better; how to blog, post my pictures a better way, a new way to do my makeup or hair… it amazes me the things I learn from my daughter about the world and also myself as a mother and a woman when we are able to take the time and make it happen
My husband doesn't have to travel to far away places. I'm going to be honest, these things are also great to do with your spouse, but my husband doesn't like to travel nearly as much a I do. I'm grateful that he's good with me going without him, and recognizes that being with my daughter is a wonderful thing.
We have learned that one of the best ways to stay close as a family is to have meaningful family vacations with our children. When I'm asked to make a decision, I always pose the question to myself "what will I remember most years from now, and what will bring meaning and strength to our family." That statement has served me well. Sometimes responsibilities get in the way or we have too many choices, and have to choose between good and better. When you pose this question to yourself, the choice to make becomes much easier despite the challenges to do it.
- Brandy B