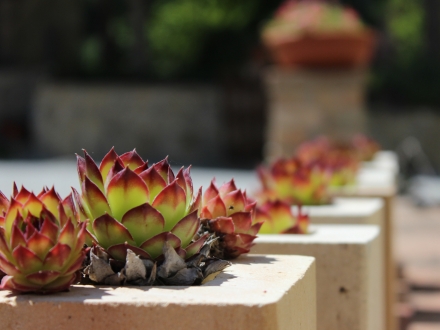 Overview: Montone, Umbria | 7 Days
Departures: On Sunday
Group Size: Max 16 participants
Prices From: $3600 per person
Itinerary Overview
See Itinerary overview >
Trip Highlights
see more details >
Travel to the beautiful hillsides of Montone, Umbria. Soak up the stunning variety of landscapes: astonishing view over the alps, cliff-top roads, medieval towns, and winter landscape.

Learn and cook with famous chefs featured in the Michelin Guide with French and Italian cuisine and visit local markets to purchase fresh, seasonal produce, hands-on lessons and an introduction to wine-tasting.

Enjoy vineyard visits, wine tasting, truffle hunting, dessert cooking class and a cheese/prosciutto visit to complete your culinary tour and excite your taste buds.
Journey Overview
see more details >
Surrounded by green hills, dotted with ancient oaks and olive trees, the village of Montone appears before the eyes of the unsuspecting traveller, high up above the winding road: harmonious, austere, mysterious. Its centuries' old fortified ramparts, ancient homes, splendid churches and monasteries, harken back to its medieval past. Along the serpentine geranium-adorned shadowy byways, where cars are not allowed, only the sound of swallows' wings breaks the silence. The village's vantage points offer breathtaking vistas, as far as the eye can see, all in an atmosphere that separates the traveller from the present.
Day 1: Montone, Umbria
see more details >
Today you will arrive in the beautiful Umbria region - check into your hotel and have an opportunity to explore the surroundings around you. Stroll the medieval city-like town and shop at the local markets, Montone is notable for everything from its fine cuisine (from rice to white truffles) to it's pretty green landscapes. Enjoy a traditional welcome dinner in the evening as we begin to discuss the culinary week ahead. Accommodation: La Locanda del Capitano
Day 2: Taste of Tradition Pasta Cooking Class
see more details >
After a delicious breakfast buffet, you will have the opportunity to learn the roots of traditional Italian and French cuisine during your first cooking class. The Umbrian table is legendary. Local traditions are handed down through generations. Today you will embark on your first cooking class – learning traditional Umbrian pasta dishes. Probably the most typical Umbrian pasta dish are strangozzi, often served with black truffles, or a spicy tomato sauce from Spoleto. Other pasta dishes include umbricelli in salsa di Trasimeno, a fish based sauce made from lake perch fillets, shallots, garlic and chilli pepper. Other heartier pasta dishes include pappardelle alla lepre, (wild hare ragu), seasoned with bacon and cloves, or tomato based sauces made with rabbit or duck. Accommodation: La Locanda del Capitano
Day 3: Visit to Olive Mill Antipasta Cooking Class
see more details >
After a delicious breakfast, you will have the opportunity to visit a local olive mill, learn how oil is produced, and sample the different varieties. In the afternoon you will put your knowledge of olive oil to the test as you embark on a culinary journey of preparing a variety of Antipasti dishes. Antipasti in Umbria also reflect this region's best, and can be as simple as a variety of bruschetta topped with olive or truffle pastes, a platter of grilled vegetables dressed with the region's olive oil, or a selection of the region's exceptional salumi, or cured meat specialties. In the spring, fava beans dressed simply with olive oil and Pecorino cheese are often served, while in the fall when olive oil is harvested, antipasti may include Pinzimonio, fresh vegetables dipped in seasoned olive oil, or Fettunta, grilled bread slices drizzled with new olive oil and sprinkled with sea salt. Accommodation: La Locanda del Capitano
Day 4: Truffle Hunting Experience or Traditional Umbrian Cooking Course
see more details >
Ninety percent of all black truffles in Italy come from Umbria. Far away from the stress, in the green heart of Italy, Montone has its own truffle wood. On a unique truffle hunting expeditions with dog and guide, you will discover the mysteries of the elusive black truffle. If you visit Umbria during the truffle offseason, you will instead embark on an additional cooking course. The stars of the Umbrian table are truffles and mushrooms, backed up by a noisy rustic chorus line of beef, pork and veal, eaten in the familiar sequence of antipasti, pasta, main course and then a light dessert and sometimes cheese. Learn dishes such as Castelluccio lentil soup, Saffron risotto and goat cheese, & chocolate panna cotta. Accommodation: La Locanda del Capitano
Day 5: Visit Prosciutto & Cheese Tour Dessert Cooking Class
see more details >
Today you will visit a local farm and have a lesson about the local tradition of making Ham and salami, and a variety of different cheeses. You will have an opportunity to taste a variety of these unique products which are made by the farmer using ancient techniques. Umbrian cheese is produced from both cow and sheep milk and includes such varieties as fresh ricotta, caciotta, ravigiolo, pecorino, and a variety of truffle flavored cheeses. The different variety of hams include Prosciutto di Norcia, wild boar, Umbrian Salami, and many others. In the afternoon return to your accommodation and learn how to prepare a variety of traditional Umbrian desserts such as panna cotta and many others. Accommodation: La Locanda del Capitano
Day 6: Wine Tasting in Umbrian Countryside Farewell Dinner
see more details >
In the morning we will visit the famous town of Montefalco, land of the Sagrantino red wine, where we will experience a local winery and taste the many different varieties. In the evening we will dine in the small and cozy restaurant, experiencing the culinary skills of celebrity Chef Giancarlo Polito, whose philosophy is to retrieve the foundation of Italian cooking, by designing dishes in accordance with authentic Italian traditions and using original, and wherever possible, locally grown ingredients, integrating past and present cooking methodologies. Last but not least, a selection of excellent wines from over 400 outstanding regional and national producers will make your experience especially memorable. Accommodation: La Locanda del Capitano
Day 7: Departure
see more details >
After a delicious breakfast and leisurely morning, we will say goodbye to Montone, Umbria as we depart through the Italian countryside to Rome to catch our international flights back home or extend our stay another 4-days in Rome (see Rome extension directly right).
3-Day Rome Extention:
see more details >
Called the Eternal City even among the ancient Romans themselves because the Roman people thought that no matter what happened in the world, no matter how many empires might rise and fall, Rome would go on forever. Rome is one of the most important tourist destinations in the world, due to the immensity of its archaeological and artistic treasures, as well as for the charm of its unique traditions, the beauty of its panoramic views, and the Food, oh the Food. Rome's cuisine has evolved through the centuries and periods of social, cultural, and political changes. During your extended getaway in this ancient city, you will experience a feast for the palate, as well as the eyes…creating memories sure to last a lifetime! Your culinary vacation includes round-trip airport transportation from the Rome airport (FCO), Leonardo da Vinci-Fiumicino Airport, superior deluxe hotel accommodations with full buffet breakfast daily, welcome gourmet dinner with wine pairings, vineyards and winery tour with tastings, guided olive tour and tastings, a market foodie tour, cooking classes followed by a meal with wine, plus an additional lunch and dinner. There is a full day at leisure in Rome, where you can visit your favorite sights or opt for an additional day tour to Florence. You will have free time for shopping, and seeing the additional cultural sites in Rome.
Dates & Prices
See all dates and prices >
From $3600 / person |All inclusive package including accommodation for all nights, in-country transport by private bus, train, or flight, lecture and instruction materials from our expert guides, all activities, and meals as listed on the itinerary. *International Airfare and Visa Fees are not included.
+ Optional 3-Day Extension to Rome: Starting at $1200 / person
Please note: Solo travelers are required to choose a single room when they make their booking. Single Room Supplements and Extension add-ons become available after you select Book Now and hit continue. *Extensions are not eligible for discounts or promotions.
Searching Availability...
This Acanela Expedition © is the perfect fusion between comfort & adventure. Embark on this small group exploration and have hands-on encounters with local peoples and cultures, while experiencing all the historical & culinary highlights along the way.